7 Shocking Facts Americans Learned About Planned Parenthood in 2017
7. Planned Parenthood's new parenting guidelines say genitals 'don't make you boy or girl'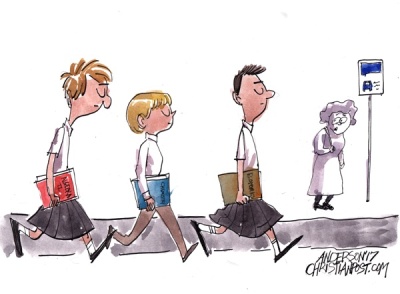 Transgender ideology has made significant strides in recent years, most notably the increase in social acceptance of the belief that gender can be self-determined regardless of a person's DNA or genitals. And the abortion giant has joined the chorus of voices saying as much.
In a page from its online advice guidelines, titled "How do I talk with my preschooler about their body?" Planned Parenthood addressed the question of how parents ought to react when their preschoolers ask why males and females have different body parts.
"While the most simple answer is that girls have vulvas and boys have penises/testicles, that answer isn't true for every boy and girl," the website reads, "Boy, girl, man, and woman are words that describe gender identity, and some people with the gender identities 'boy' or 'man' have vulvas, and some with the gender identity 'girl' or 'woman' have penises/testicles."
"Your genitals don't make you a boy or a girl."
Planned Parenthood further suggested: "You may want to emphasize that it doesn't matter too much what parts someone has — that doesn't tell you much about them."
The guidelines came about around the same time Planned Parenthood clinics started offering transgender hormone services, such as male-to-female and female-to-male hormone therapies.