74-Year-Old Pastor Hammered to Death While Biking Home With Food for Family, One Day After His Birthday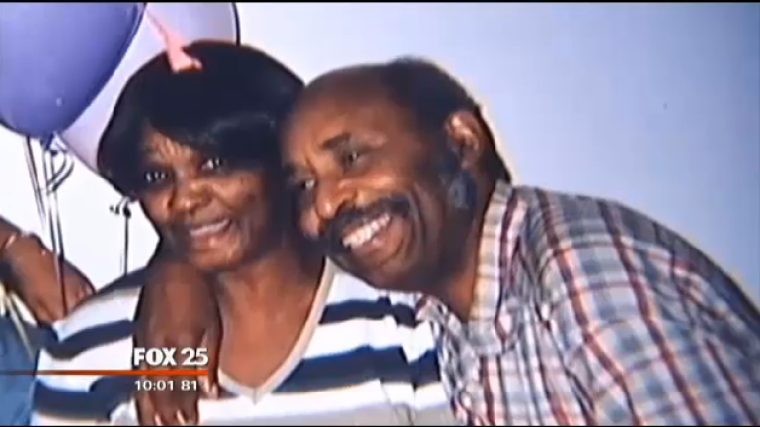 A 74-year-old Pentecostal pastor from Brockton, Mass., described as an "angel" by his wife, was hammered to death while on his way to deliver food to his daughter and her cat Tuesday night, just one day after he celebrated his birthday.
Assistant pastor at the Church of God in Christ in Roxbury, Lee Harmon, who was biking at the time of the attack, was found suffering from gruesome head wounds and a big gash in his right arm at about 8:30 p.m. on Tuesday, according to the Boston Herald. About a half-hour later, he was pronounced dead at Good Samaritan Hospital.
A man, who only identified himself as Jonathan, told the Boston Herald that he ran up to the pastor after the attack and saw his bicycle still between his legs. The head of a hammer was seen nearby on the street and a wooden hammer handle was next to the pastor's head.
"I was talking to him, trying to make sure that he knows that's someone's there and he's not alone," said Jonathan. "He couldn't talk, he was gasping for air." Harmon's wounds, said Jonathan, looked like "something you would see in a war zone … definitely not something you want to see."
An unidentified man also shared similar details with FOX 25.
"I yelled, 'Call 911, this guy's gonna die,' and I just kept telling him, like, kept trying to talk to him to make sure he was alright," said the man. "And he couldn't talk. He probably didn't understand me, but it really didn't matter. All that mattered was he knew somebody was there."
The pastor's daughter, Mae McLaughlin, wept as she expressed her shock at the attack to Fox 25.
"There is no need to kill my father," she said between tears. "He is a good man."
"He was an angel," the pastor's wife of 55 years, Francise Harmon, 73, told the Boston Herald. "He loved Jesus. He believed in telling people how to live right to go to heaven."
His grandson, Jamaine Santos, 28, said the man of God was known as an avid bike rider who also fixed bikes for children.
"He rode his bike, he would find things to do," Santos said. "Everybody knew him. He said hi to everyone."
Police officials would not confirm a motive for the attack or the type of weapon used but said an autopsy would reveal more on how the pastor, who was born in Mississippi, was murdered.
"What happened to Mr. Harmon was very shocking, that someone would attack a gentleman of that age and of that stature," Plymouth County District Attorney Timothy Cruz said told the Herald. "You have somebody who's trying to bring good to an area, and they're so violently taken out by some coward who attacked an elderly gentleman."
Cruz noted that witnesses heard a crash and a commotion, including the breaking of glass and a verbal confrontation before finding the pastor's bleeding body.