9/11 Plotter Claims Saudi Royal Family Helped Fund Terror Attacks on America
9/11 Plotter Claims Saudi Royal Family Helped Fund Terror Attacks on America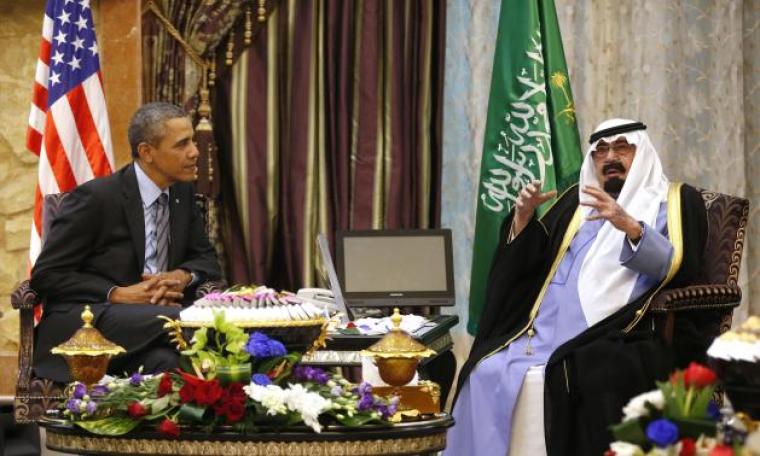 Zacarias Moussaoui, one of the plotters behind the 9/11 terror attacks on the United States, has reportedly claimed that Saudi Arabia's royal family helped fund the operation. Saudi Arabia officials have rejected the accusation, calling Moussaoui a "deranged criminal."
BBC News noted that Moussaoui, who was arrested two weeks before the attacks, made the claims in a testimony back in October. His statement has surfaced only this week, however, after it was filed in court in response to victims suing Saudi Arabia for its alleged role in the 9/11 attacks.
The plotter, a member of al-Qaeda, apparently said that "extremely famous" Saudi officials, including Prince Turki al-Faisal Al Saud, a former Saudi intelligence chief, were sending money to the terrorist group in the late 1990s.
Saudi Arabia has said, however, that the prisoner has no credibility.
Moussaoui, who's in a maximum security prison in Colorado, had taken flying lessons in Minnesota paid for with money that was wired to him from an al-Qaeda affiliate. Moussaoui was planning to fly a plane into the White House.
The 9/11 attacks, which hit the World Trade Center in New York and the Pentagon in Washington, D.C., killed nearly 3,000 people in total. Fifteen of the 19 hijackers involved in the attack had Saudi citizenship.
The New York Times pointed out that Saudi Arabia has faced many accusations of funding jihad throughout the years, especially in the 1980 and '90s.
The wealthy nation has been accused by monitoring groups of sending millions to Muslim fighters involved in conflicts around the world, such as in Afghanistan and Bosnia. Some of those same fighters are said to have formed al-Qaeda, which has since attacked both the U.S. and Saudi Arabia.
Moussaoui is not the only one to claim that Saudi Arabia was heavily involved in funding the terrorist attacks on the U.S., with the national 9/11 Commission also posing the same questions.
"More broadly, the episode has drawn new attention to Saudi Arabia's longtime policy of using its oil wealth to try to shape foreign battlefields, currently by backing militants in Syria and Libya, and the reactionary religious ideology that underlies its society," The New York Times said.
President Barack Obama and former President George W. Bush have both pursued closer diplomatic relations with Saudi Arabia, however.
Obama praised Saudi Arabia's King Abdullah bin Abdulaziz al Saud for his "enduring contribution" in the search for peace, after the leader died at the age of 90 in late January.
Obama said that the late king took "bold steps in advancing the Arab Peace Initiative, an endeavor that will outlive him as an enduring contribution to the search for peace in the region."
"At home, King Abdullah's vision was dedicated to the education of his people and to greater engagement with the world," Obama added, noting that he "always valued King Abdullah's perspective and appreciated our genuine and warm friendship."