Thousands Mourn Death of Saudi Arabia's King Abdullah; Obama Praises His 'Enduring Contribution for Peace'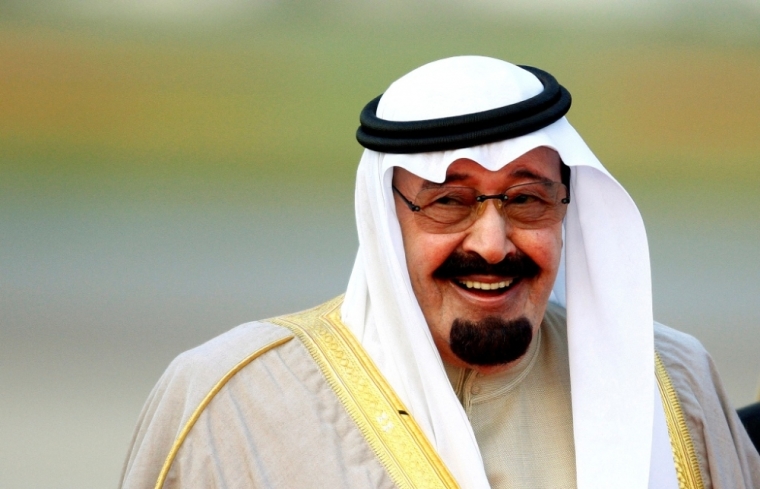 The death of Saudi Arabia's King Abdullah bin Abdulaziz al Saud at 90 years of age early Friday is being mourned by thousands of gatherers in Riyadh. U.S. President Barack Obama praised the leader for his "enduring contribution" in the search for peace, though Saudi Arabia remains a country with one of the worst religious freedom records in the world.
"We will, with God's will and power, adhere to the straight path this country followed since its establishment by King Abdulaziz and his sons after him, and will not deviate at all from it, since our constitution is the book of Allah (Quran) and the teachings of prophet Mohammed," said his brother, 79-year-old Salman bin Abdulaziz, who has been appointed as successor to the throne.
CNN noted that Abdullah had been suffering for weeks from pneumonia, though the royal court has not yet released an exact cause for his death. Funeral services for the king are to be held later on Friday at Riyadh's Imam Turki Bin Abdullah Grand Mosque.
Obama paid his respects to Abdullah and the people of Saudi Arabia in a statement released by the White House, where he said that the king took "bold steps in advancing the Arab Peace Initiative, an endeavor that will outlive him as an enduring contribution to the search for peace in the region."
"At home, King Abdullah's vision was dedicated to the education of his people and to greater engagement with the world," he added.
The American president said that he "always valued King Abdullah's perspective and appreciated our genuine and warm friendship," and noted that the Saudi leader "was always candid and had the courage of his convictions."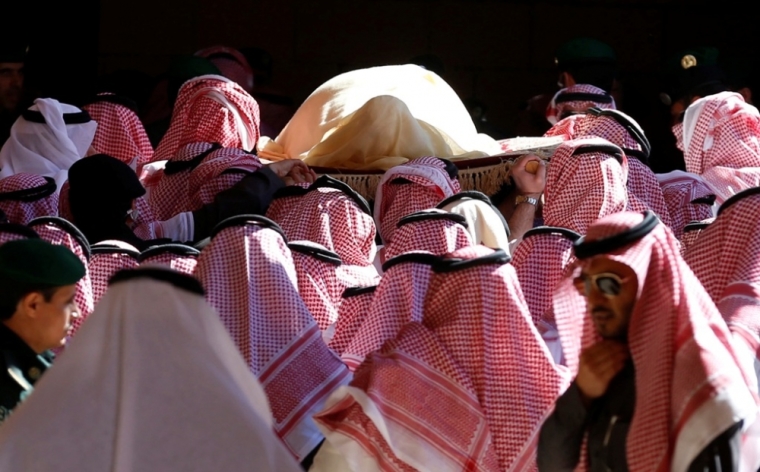 Obama said that Abdullah had a "passionate belief" in the importance of the U.S.-Saudi relationship, and praised the leader's work for strengthening the partnership between the two nations.
Remarks made by Vice President Joe Biden back in October put some strain on that relationship, however, when Biden suggested that Saudi Arabia, Turkey, and the United Arab Emirates have been supporting Islamic extremists in Syria with money and weapons.
Biden was quick to apologize when the UAE, in particular, took exception to the comments.
"The vice president thanked the crown prince for the UAE's strong support for the international coalition fighting the Islamic State of Iraq and the Levant, as well as the UAE's longstanding efforts as a stalwart fighter against violent extremism in Syria and throughout the region," the White House said in a statement at the time.
King Abdullah officially took the throne in August 2005, though he had been running Saudi Arabia since 1996 following his half-brother King Fahd's stroke.
He has often been described in western media as a "reformer," when compared to the more conservative circles of Saudi Arabia's kingdom, and has opened his country to broader international cooperation when it comes to education and infrastructure projects.
"He was really quite (an) extraordinary figure. He was probably the most progressive and liberal minded king of Saudi Arabia since King Faisal, which is a long time ago, in the early 1970s," CNN's Fareed Zakaria said.
"I had the opportunity to meet with him once and what you got a sense of was somebody who really was determined to move his country forward," Zakaria added. "It's a conservative country and a conservative society — and he kept emphasizing that to me — but he was very clear in the direction he wanted to go."
Lack of religious freedom remains a major cause for concern in the Islamic country, however, with persecution watchdog group Open Doors ranking Saudi Arabia as the 12th country where Christians face the most severe persecution.
"The desert kingdom is defined by Wahhabism, a purist and strict interpretation of Islam. It is forbidden to openly practice other religions. Apostasy — conversion to another religion — is punishable by death," Open Doors explains.
"Radical Islamic breeding ground is widely present in the kingdom and Saudi funding of terrorism abroad is the main source of Sunni terrorism in the world. Most Christians are expats from Asia or Africa. Converts to Christianity from Islam face the risk of being killed or abused by their own families. House churches are often raided by the religious police."
Open Doors CEO David Curry used Saudi Arabia as an example of a country that often seeks closer ties with the U.S., but refuses to improve its religious freedom record.
"We have other 'partners,' so to speak, Saudi Arabia being the most notable, that want to do business with us, but are still brutally suppressing the freedom of religion for Christians," Curry told The Christian Post in an interview earlier in January.
Abdullah's Saudi Arabia did declare its opposition to terror group ISIS, however, and has been aiding the U.S. and its allies in the war against terrorism in Iraq and Syria.