9 Things That Stood Out at the 2017 March for Life
2. Pro-Life Super Hero "Don Juan de San Juan"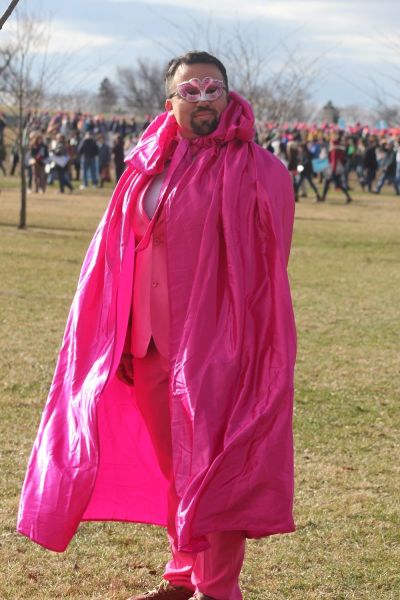 While the March for Life may not have had thousands of women wearing pink "pussy hats," it did feature a pink pro-life super hero called "Don Juan de San Juan."
Daniel Levi Perez, a former marine and the man behind the persona, told The Christian Post that he decided to put on the pink suit, mask and pink cape in response to feminists who claim that there is no room for pro-life women in the feminist movement.
Last Saturday, many pro-abortion groups sponsored the so-called "Women's March on Washington." However, pro-life organizations were prevented from becoming sponsors.
"This is just kind of a response to my female friends. I am not female, obviously, but I am pissed the hell off that all these people are saying, 'You have to agree with what we say what defines a woman or you are not a woman,'" Perez explained. "That is not how that works and I am not even female and I am pissed off about that. I know how pissed off my actual female friends are and this is in support of them."
Perez said that he made his mask and cape while attending Carnavale in Venice, Italy.