9-Y-O Boy Allegedly Sexually Tortured, Sodomized by Own Father and Domestic Partner Who Exposed Him to STD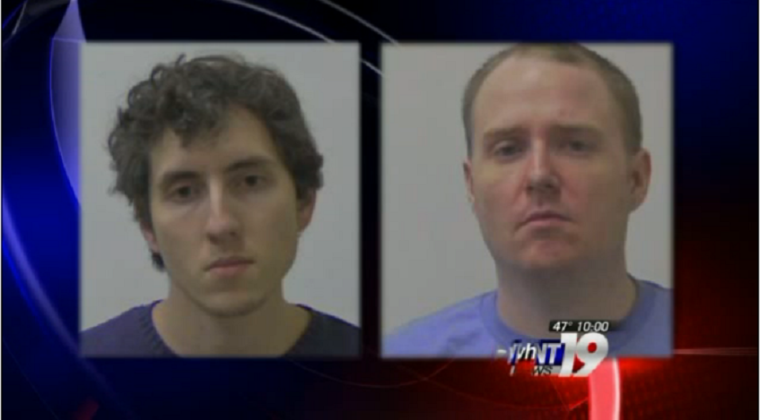 Editor's note: While this report features no explicit content, some might find the details disturbing.
A 9-year-old boy from Huntsville, Ala., was allegedly kept out of school for eight months by his own father and domestic partner who sexually tortured, sodomized and exposed him to an STD in a stomach-churning saga of abuse during which there were "no standards, taboos or lines" the men hesitated to cross with the child, say police.
"They held the child captive for eight months and there are no standards, taboos or lines this defendant and his co-defendant hesitated to cross," said Huntsville Police Department investigator Chad Smith in a WHNT report.
Prosecutors requested that the bond for the boy's father, Carl Phillip Herold, 32, be raised to $1 million after the disturbing details of the abuse meted out on his son was revealed. He has been charged with two counts of first-degree sodomy, aggravated child abuse and three counts of sexual abuse of a child younger than 12.
"The victim in this case was kept in the defendant's home, without schooling or interaction with others outside the supervision of the defendant or his co-defendants for eight months," noted the motion requesting the increase in Herold's bond.
The document alleges that Herold repeatedly took his son across state lines for criminal sexual purposes.
Prosecutors argued that the high bond was necessary to make sure that Herold stayed in the jurisdiction of the crime because of his penchant for crossing state lines and his lack of familial ties to the community.
A $1 million cash bond was also requested for Herold's domestic partner, Charles Walker Dunnavant, at a hearing on Monday afternoon. Assistant District Attorney Jason Scully-Clemmons charged him with sodomy, sexual torture, aggravated child abuse and transmitting or exposing someone to a sexually transmitted disease in connection with the case.
According to Scully-Clemmons, both Herold and Dunnavant are being treated as co-defendants in the case. Scully-Clemmons would not rule out the possibility of other people being involved and said the case is still an open investigation.
Dunnavant is from north Alabama-southern Tennessee and worked as a loan officer for Redstone Federal Credit Union until the investigation began in early November. Dunnavant reportedly lived with Herold in Huntsville, but was arrested at a family home in Lincoln County, Tenn., last Friday, according to the report.
Huntsville Police Department investigator Chad Smith said he was contacted by the FBI in early November about the possibility of a child sex victim in Huntsville.
Their investigation soon led them to numerous photos depicting sexual torture involving a child who police later interviewed.
Herold is expected to appear before a Madison County judge on Tuesday afternoon.