9-Year-Old Shaves Head to Support Friend, is Suspended From School (PHOTO)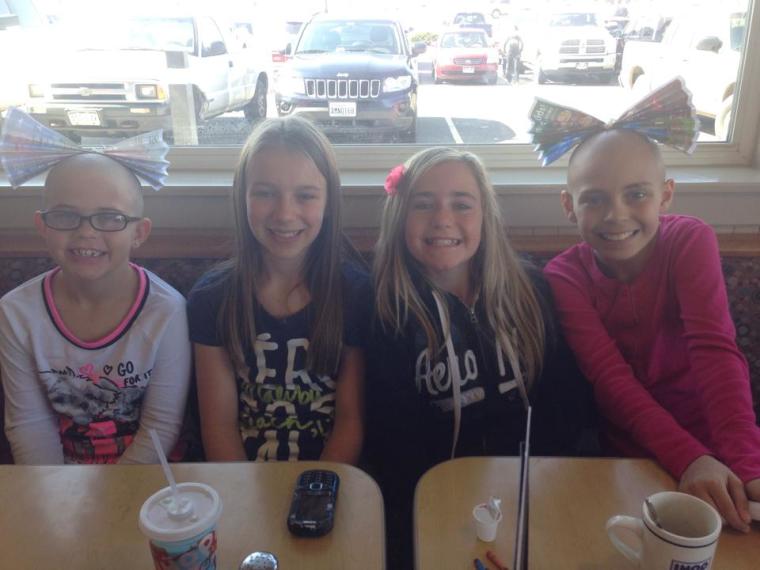 A 9-year-old girl wanting to show her support for a friend has been suspended from her school in Grand Junction, Colo. The school states that she is breaking the official dress code, while her family and friends are fighting the suspension in order to keep their girl in school.
"It felt like the right thing to do," 9-year-old Kamryn Renfro told KUSA.
She decided to shave her head, with her parents' permission, in support of her friend, 11-year-old Delaney Clements, who was diagnosed with neuroblastoma. Kamryn did not want her friend to be the only one without hair at the school, and shaving her head was the one thing she could do to make sure Delaney fit in.
"People would sometimes call me a boy even though I was all dressed in pink," Delaney told KREXTV. "I was really excited that I would have somebody to support me and I wouldn't be alone with people always laughing at me. I just want to say thank you for being a really good friend and actually being brave enough to do it, and not only caring about your hair," she told Kamryn.
"Friends support each other no matter what and this is a brave girl and we should support her and the fact that she made that decision," Delaney's mother, Wendy Campbell said. "And it is a big deal. It's a very big deal."
Caprock Academy, however, was not as impressed as the children's parents and suspended Kamryn for violating the dress code, which it emailed to the media.
"Caprock Academy does have a detailed dress code policy, which was created to promote safety, uniformity, and a non-distracting environment for the school's students. Under this policy, shaved heads are not permitted," Norton Breman, President and Chair of Caprock Academy Board of Directors said.
Later on, the school said it would hold a special meeting to discuss Kamryn's situation. The school has now invited her back to classes.