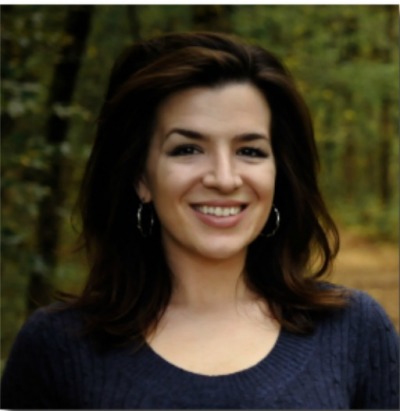 In the wake of the most recent undercover videos from the Center for Medical Progress, the pro-life community is reeling. Any remaining vestiges of doubt about the depths of depravity to which Planned Parenthood has sunk have been eliminated. Calls for the federal government to cut financial ties have never been stronger.
For their part, Progressives have doubled down in their defense of Planned Parenthood. Their tactic is to deflect attention from the content of the videos by trumpeting two main points.
The first is that the videos have been "highly edited." This is quite enough to give Planned Parenthood sympathizers reason to avoid the videos and by extension avoid confronting the gruesome reality of the organization's fetal tissue harvesting operation.
For anyone actually interested to know, however, it is readily apparent that none of the "editing" in question has substantively altered the content of the videos. Much in the same way that animal welfare activists "edit" their undercover footage in order to highlight the most damnable footage, cutting and pasting sections of film in order to get their point across in the most compelling and provocative manner possible, the Center for Medical Progress culled through hours and hours of footage in order to produce videos that communicate the gist of what they want the public to see and know about Planned Parenthood's fetal tissue harvesting operation.
The second gong being self-righteously clanged by the folks at Media Matters and their ilk is that none of the videos prove that Planned Parenthood has broken any laws.
If anything demonstrates the moral tone-deafness of Planned Parenthood's defenders it is this. These people seem to believe that if they can only exonerate Planned Parenthood from any legal liability then they will have effectively silenced any and all of their critics.
By this way of thinking, there is no way that a legal activity can be construed as an immoral one. If aborting babies explicitly for the purposes of harvesting their tiny organs is legal, then no one should bat an eyelash at the Center for Medical Progress's so called "expose." No one should be disgusted by watching people discuss these issues in between bites of salad and sips of wine. No one should be bothered that some tiny babies might still be alive when the "organ procurement" begins. It's all legal, nothing to see here, folks!
The utter moral repugnance of Planned Parenthood's conduct and their despicable attitude towards unborn children has lent a renewed air of urgency to the pro-life cause.
What can be done to stop this horrific trafficking in tiny human life? One obvious step would be to make it more difficult for Planned Parenthood to operate, and this is where the call for government defunding comes in. But everyone knows this wouldn't be enough. So long as women continue to find themselves facing unwanted pregnancies, the demand for abortion will remain and thus the market for fetal baby parts. What can we do to radically reduce or even eliminate unintended pregnancy?
This is where, I've come to believe, the pro-life side's approach falls short, particularly regarding its attitude towards contraception.
For many who view human life as sacred, sex is also viewed as a sacred thing, with the ideal being abstinence until marriage. If everyone waited until they were married to enjoy sex, so the logic goes, then all pregnancies would occur within marriages and, presumably, the demand for abortion would virtually disappear.
As a Christian, I am in absolute agreement with this view. According to our faith, our bodies do not belong to us. They are not merely physical objects with which we can do as we please. On the contrary, they are temples of the Holy Spirit, created by God and intended for special purposes. The impulsive pursuit of pleasure degrades the body and dishonors the Creator.
This understanding of the human body and of human sexuality informs the traditional conservative Christian policy position on sex education in schools, where an embrace of any curriculum other than abstinence-only is viewed as tantamount to an endorsement of premarital sex.
This same outlook informs the longstanding Catholic opposition to the distribution of condoms and the birth control pill in places like Africa.
When pressed on this matter during a 2009 trip to Africa, then Pope Benedict said, "The traditional teaching of the church has proven to be the only failsafe way to prevent the spread of HIV/Aids. ... It is of great concern that the fabric of African life, its very source of hope and stability, is threatened by divorce, abortion, prostitution, human trafficking and a contraception mentality."
What the Pope said is true. Abstinence is the only failsafe way to prevent the spread of diseases like HIV/AIDS, and the best way to reduce the number of unwanted or unintended pregnancies that end in abortion.
Unfortunately for Pope Benedict, myself, and all who believe as we do, the reality of human sexual practices is far from ideal. Millions of people engage in premarital sexual activity every day, all around the world. Many of these people contract diseases as a result, and far too many find themselves facing the crisis of an unwanted pregnancy.
Because of this, organizations like Planned Parenthood exist. Founded by Margaret Sanger in 1921 as "The American Birth Control League," the original purpose was to reduce the number of children being born to social "undesirables" like poor immigrants and racial minorities.
In a 1957 interview with Mike Wallace, when asked if she believed in sin, Sanger remarked, "Well, I think the greatest sin in the world is bringing children into the world that have disease from their parents, that have no chance in the world to be a human being practically — delinquents, prisoners, all sorts of things, just marked when they're born. That, to me, is the greatest sin that people can commit."
People conveniently forget that the founder of Planned Parenthood was a racist and eugenicist, but over the years they have come to believe that the organization she founded is a champion of women's rights and a defender of public health. This reputation persists in the minds of many, even in the wake of the videos released by the Center for Medical Progress: "Sure, Planned Parenthood may engage in certain medical practices that the average person would rather not discuss, but on the whole they are a force for good. Conservatives, on the other hand, persist in pushing an unrealistic and religiously derived standard of sexual ethics that oppresses women and disregards the public health threat posed by an abstinence-only approach to sexual education."
This impression is understandable. Conservatives can rail all we want about the Pandora's Box opened by the sexual revolution and the havoc it has wrought, but so long as we are unwilling to take meaningful action to reduce the demand for abortion, our words are little more than clanging symbols.
The bottom line is that people are having sex before marriage. They are having sex and not taking precautions to avoid pregnancy, and they are ending up in Planned Parenthood clinics, providing "specimens" for companies like StemExpress. The question that pro-lifers must ask themselves is, do we really want to stop this or do we just like talking about it?
If we are serious about reducing the number of lives lost to abortion, then I would humbly suggest that it's time to set aside idealism in favor of a pragmatic approach to the issue.
The easiest way to prevent abortion is to prevent unwanted pregnancies, and the easiest, most-socially relevant way to do that is to ensure that contraception is easily accessible and that people are educated on how to use it.
Imagine the wind that we could take out of Planned Parenthood's sails if the pro-life message changed from, "End Abortion through Abstinence" to "End Abortion through Contraception." This could be done without abandoning our principles. We could still espouse the moral ideal of abstinence until marriage. But what we could also do is send a message to the world that we are serious in our commitment to ending the tragedy of abortion by taking practical steps to reduce the number of unwanted pregnancies.
Our message to young women could be, "we would love for you to save yourself for marriage, but in the event that you choose to have sex now, this is what you can do to ensure that you never have to contemplate having an abortion due to an unplanned pregnancy."
Morality may indeed be black and white, but reality is colored in shades of gray. We do not live in an ideal world, but the real world, and in the real world tiny, innocent babies are being slaughtered in the womb by the millions. If we truly wish to put a stop to this tragedy, then it's time to put our money where our mouth is and show that we value human life more than we value our ideological purity.
Erica Wanis graduated from Patrick Henry College with a Bachelor of Arts degree in Government with a focus on Political Theory in 2008. Erica joined the Center for a Just Society as the Director of Research in the spring of 2009 and is now a Consultant for the Center.