'A.D. The Bible Continues' Is Making a Difference in Hollywood, Says 'American Idol' Contestant Colton Dixon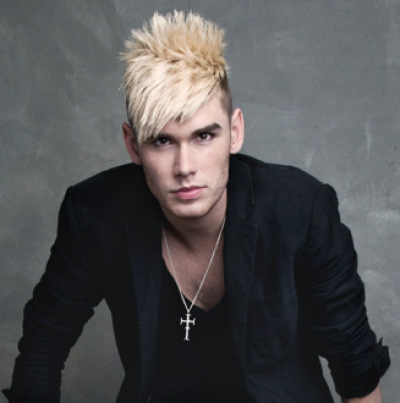 Former "American Idol" contestant Colton Dixon says "A.D. The Bible Continues" is changing how Hollywood sees Christianity. The singer is expected to appear on the companion series "Beyond A.D." on Sunday as the eighth episode of the series airs on NBC.
Dixon, who rose to fame and stayed true to his Christian values on the 11th season of "American Idol," offered insight on the television industry's attitude toward faith before heaping praise on "A.D. The Bible Continues" creators Roma Downey and Mark Burnett.
I just know, [I got] even just a little taste of how Hollywood works, of what its motivation is, and I'm just so, so proud of Mark and Roma for kind of going against that," said the "Love Has Come for Me" singer.
Dixon continued: "Jesus is so hush-hush amongst Hollywood. Not that I was disrespected in any way for taking a stand, but it's not the cool thing to do, and not the money maker. But [Mark and Roma] are changing that. Even just "The Bible" series and now "A.D." — it's just so cool to see someone finally standing up to Hollywood, its making a big difference. I'm happy to be a part of that as well."
"A.D. The Bible Continues" premiered last month with 13.1 million viewers tuning in, and the series continues to garner ratings as the first 10 chapters of the book of Acts unfolds on the small screen. Further, the television series picks up right where Downey and Burnett's "The Bible" series left off — exploring the aftermath of Christ's death and its impact on his disciples as well as his mother, Mary, and key political and religious leaders of the time.
Admitting he was "such a fan" of "The Bible" series, Dixon offered his take on why so many people are now watching "A.D.The Bible Continues."
"I think their curiosity has piqued," Dixon told CP. "You got Mark Burnett who has some of the best shows on television right now doing this thing about the Bible. This isn't some D-list television series, this is the real deal."
By delving into the New Testament on a network television series, Dixon says more people than ever are learning about the Bible.
"'The Bible' series did so well and someone is finally continuing the story visually, so I think amongst the church, everyone is really excited to see how some of the stories are portrayed," he added. "Even non-believers are saying, 'Hey, I wonder what the Bible is all about.' Maybe they would never pick up a Bible on their own, but they are getting to see it visually, [so] it's really, really cool."
"A.D. The Bible Continues" airs at 9 p.m. ET Sundays on NBC. Also, "Beyond A.D." will be available for streaming at 9 a.m. ET on Sunday featuring Dixon, Michelle Williams, and Erwin McManus.