'A.D. The Bible Continues' Review: A Biblically Accurate Adventure With a Diverse Cast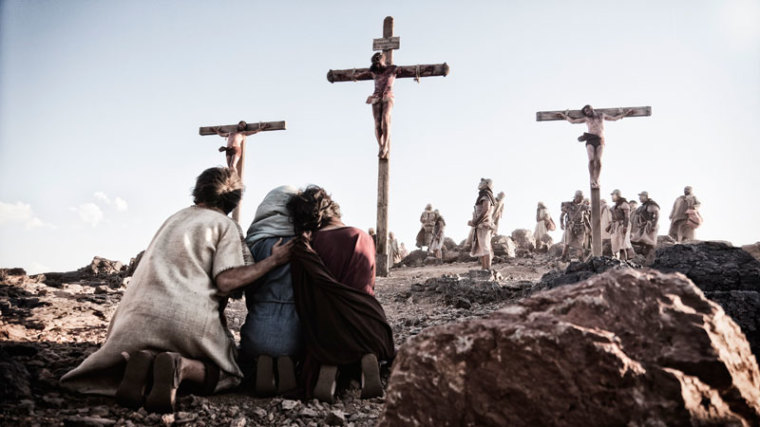 "A.D. – The Bible Continues" premieres on Sunday, April 5, to coincide with the Easter holiday. It's a time of celebration for Christians, and the new series from Mark Burnett and Roma Downey captures the turmoil and emotions of those witnesses to the death and resurrection of Jesus the Christ.
The series opens with the final moments of Jesus' life played out: charges of blasphemy brought by the High Priest, Pontius Pilate washing his hands of accountability in Jesus' death, and the crucifixion. Viewers are introduced to a man desperately trying to spare his own life in the midst of accusations and absolute turmoil.
One problem, though, is that unless a viewer is familiar with the biblical account of the resurrection, the characters may seem confusing, given that their names are not used until much later in the episode. How can one distinguish between Herod and Pilate, John and Peter, all key figures in the post-resurrection story? Hopefully this will be resolved and made more clear as the series moves along.
However, Claudia, Pontius Pilate's wife was a stand-out character who had some memorable dialogue.
"Killing Him won't be the end of it," Claudia warns her husband Pilate as he is deciding whether to sentence Jesus to death.
This was one of the best lines in the episode, as she takes a stand against her husband's actions and openly defies him. This is also the case with Joseph of Arimathea, another sympathetic character whose sympathy for Jesus and Mary, His mother, is rare given the mood of the time. The simple act of offering his own tomb for Jesus to be buried in is heart-wrenching since Mary has just seen her baby boy brutally executed. It's a sincerely touching moment. There are intense performances by each and every cast member who bring an additional element to the series.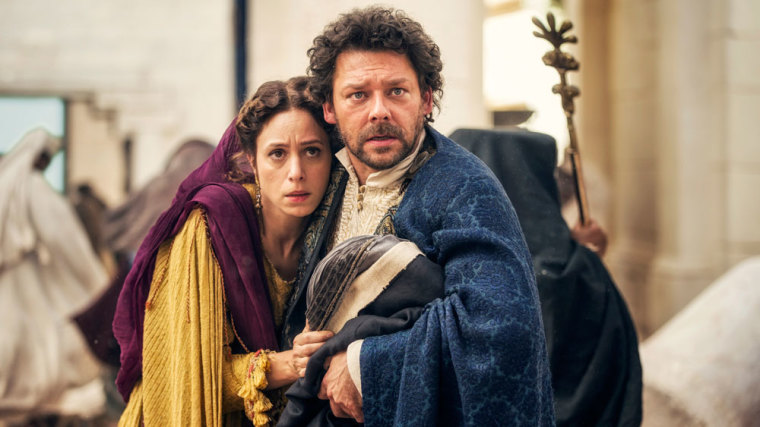 "A.D." follows Burnett and Downey's initial "The Bible" series, which did remarkably well on the small screen. The couple has a great sense of purpose in releasing "A.D." on Easter Sunday, which is to continue spreading the message of the Gospel. "A.D." is done in the same manner as "The Bible" yet incorporates CGI to represent the Holy Spirit, which is heavily featured in the series. Yet in the premiere, it's easy to be confused, as the Spirit is represented by a flash of light, and then a soldier appears at the tomb as a separate light glows from within the tomb.
The series' initial episode is dramatic and while it takes some liberties with the characters' representations and thoughts, the Bible is closely adhered to. The diverse cast presents a real-life accuracy of the time period, which is what Burnett and Downey had hoped for in their casting decisions.
"A.D." premieres Sunday, April 5, on NBC.