'A.D.' Trailer Offers First Look at Roma Downey and Mark Burnett's New Series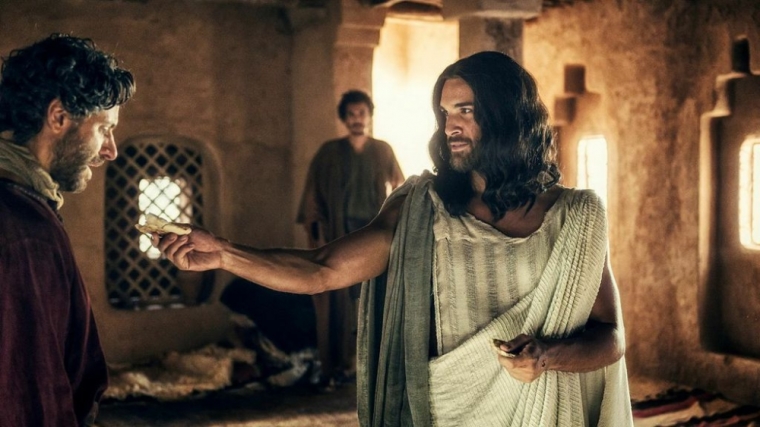 Roma Downey and Mark Burnett are revealing the first glimpse of their latest production "A.D." this Thanksgiving Day.
Set to the song "Dangerous Man" by Little Dume, the first trailer for the original NBC series event featured the incredibly diverse cast that includes Argentinean actor Juan Pablo di Pace who portrays Jesus Christ while the roles of iconic Biblical characters such as Mary Magdalene, John, James, Peter and Simon the Zealot went to actors from all over the world. Moreover, the powerful trailer focuses on Peter who struggles with Jesus' crucifixion and fears persecution from the Roman Empire before Christ rises again. He also strives to lead the disciples in the aftermath and chaos of Christ's death, being the one that Jesus chose to build His church upon.
"The tomb has been opened and the Nazarene is now gone," an informant tells an official at the end of the clip.
The initial look at "A.D." also reveals Christ's return to His disciples who become emboldened after their encounter. Mary, Christ's mother, is also a central figure who witnesses her son's death and triumphant resurrection.
Meanwhile, "A.D." premieres on Easter Sunday, April 5, and is produced by Downey and Burnett. The NBC series is the producers' follow up to the hit "Bible" series which aired on the History Channel. Picking up right where the "Bible" series left off, "A.D." follows a harrowing yet uplifting journey through the birth of the church. In fact, the television event will detail the first ten chapters of the Book of Acts, exploring the aftermath of Christ's death and its impact on his disciples, his mother Mary, and influential political and religious leaders of the time.
Di Pace, who portrays Jesus, is best known for his role of Petros in the hit film "Mamma Mia. The actor leads the "A.D." cast that hails from over 10 different nations, including Babou Ceesay, a Gambian native who portrays John, and Chipo Chung from Zimbabwe who portrays Mary Magdalene. Italian actress Greta Scacchi filled the role of Mother Mary while Peter is portrayed by Adam Levy of the U.K.
In a statement about "A.D.," Downy highlighted the well-rounded cast.
"Christianity is among the most diverse movements in history, so when Mark and I looked to bring this epic story of A.D. to life on NBC, is was important to us to find a cast as diverse and beautiful as the church is around the world," the actress explained.
The "Touched by an Angel" star added: "We look forward to sharing these amazing performances with our audience, and in them we hope that people see themselves."
Watch the trailer for "A.D." here, and learn more about the series on the official website.