'A Dog's Purpose' Film Writer: Story Was 'Gift' From God, Controversy Is Just a 'Test' (Interview)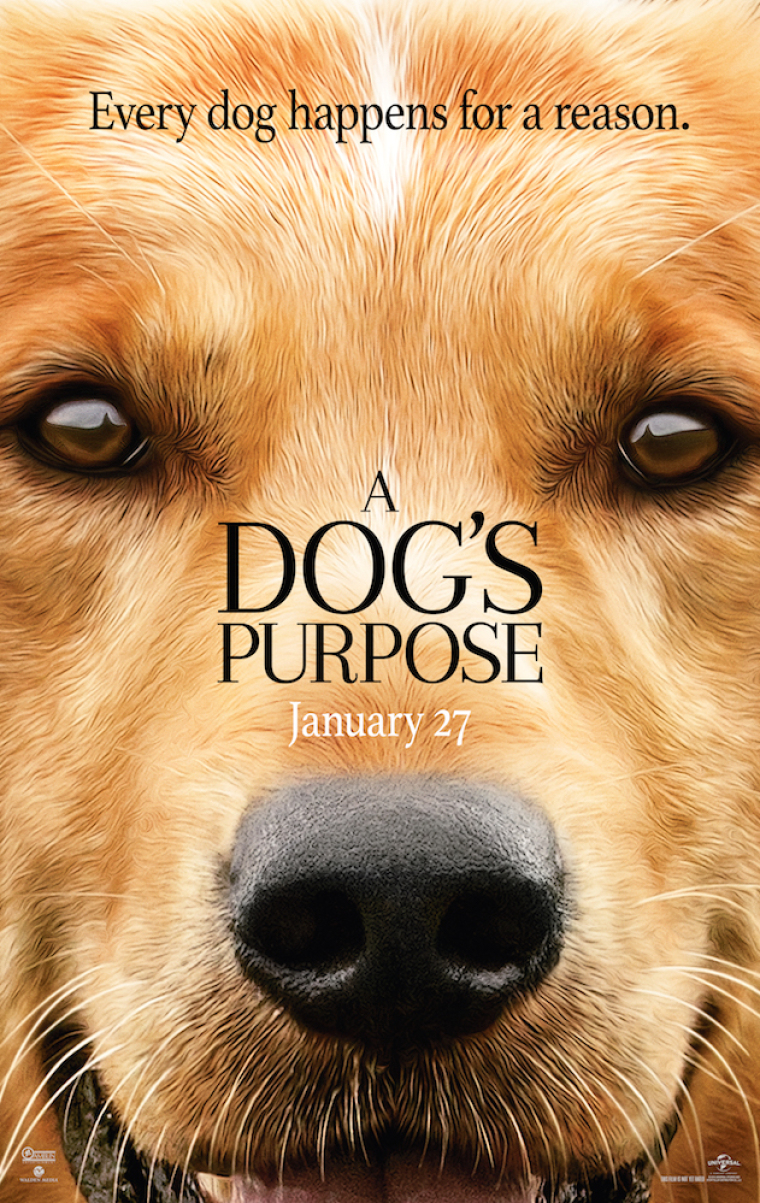 Film writer and author of the best-selling novel A Dog's Purpose, W. Bruce Cameron, says his inspiration behind the story was an answer to prayer and the onslaught of attacks against the movie are just a "test."
The film is based on the popular novel of the same name and appeals to people of all ages. It journeys through the diverse world of love, heartache, and reconciliation, giving families and dog lovers alike a glimpse into the power of unconditional love.
The family friendly film shares the heartwarming story of one devoted dog (voiced by Josh Gad) who finds the meaning of his own existence through the lives of the humans he teaches to laugh and love. Told from the perspective of a dog, the film is a definite tear jerker as it targets the importance of familial bonds. The movie stars Dennis Quaid, Britt Robertson, K.J. Apa, and John Ortiz.
While the film has yet to be released in theaters, it has already garnered it's share of controversy. Last week, TMZ leaked an edited video of a German Shepherd being mistreated on the set of "A Dog's Purpose" during a turbulent water scene. Upon seeing the footage, PETA immediately led the call for a boycott.
The film's producer, Gavin Polone, however, has fiercely defended the film and the treatment of the dogs on set during filming. And, according to USA Today, the film has already topped Fandango's advance ticket sales for its opening weekend.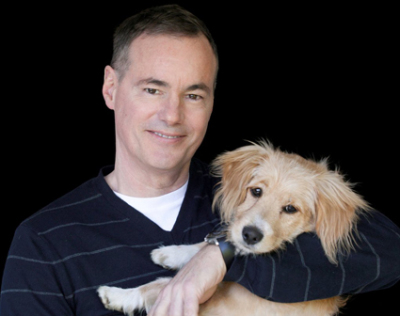 The following is an edited transcript of The Christian Post's interview with Cameron, in which he discusses the impact his Christian faith had on the story and how he's responding to critics.
CP: What was your Inspiration behind writing A Dog's Purpose?
Cameron: I was an arrogant man. I not only thought I could manage my life without help, I wanted it that way. I had best-selling books and a TV show and movie contracts; I felt invincible, secure in the thought that everything was my doing.
And then, like all arrogant men, I came to stumble. The details, which concern a couple badly conceived projects and a Hollywood writers' strike, are less important than the outcome: I was humbled and chastened by events out of my control. Work dried up; my story ideas were rejected; my agent told me I couldn't sell a proposal — I would have to write an entire book, and it had better be a good one.
Feeling alone, I confessed to God that I had been wrong. I could not do this on my own. I needed help; I needed his presence in my life.
What happened next was, to me, all the proof I need of the Divine. The story of A Dog's Purpose flowed into me a set piece. The entire book was just there, as if I were connected to a streaming service, a novel wholly formed of character and plot. This has never happened to me before or since. I prayed for help and I got it. A gift.
CP: The overarching theme of the film appeared to be highlighting the unconditional love a dog has for his master. As a Christian, would you say it resembles even a tiny glimpse of the love God has for his people?
Cameron: I think one of the wonderful messages of A Dog's Purpose is how difficult it is for humans to master love without making it a muddy mess. God invented love and it is therefore perfect, and dogs are better at celebrating this perfection than we are. When in doubt as to how we should feel, we could do far worse than trying to live life like the dogs.
CP: For the Christian families that feel uncomfortable with the reincarnation of "Boss Dog," the main character of the film, what do you say?
Cameron: I would urge Christians not to take it too seriously. After all, the movie opens with a talking dog, so clearly it is a fanciful tale. Instead, I'd hope that the story helps everyone reflect on how many different "lives" we all live — from children to teenager to adults to seniors — and how each phase of life presents new situations along the way to discovering our ultimate purpose. And, of course, without giving away too much of the plot, we're all searching for something even more profound as well.
CP: Before the film's release you and your team faced criticism. Can you speak to how you, as a believer and an accomplished writer, overcome the opposition?
Cameron: I wouldn't say that I have overcome opposition so much as I have tried to understand it. The lash of judgment carries a wounding sting, and there's a deeply instinctual tendency to want to respond in kind. I am not proud that my thoughts were blackened with vile opinions about the nature of those who were attacking me.
After some time, though, I realized that if I am being tested, it must be for a reason. The caustic invective hurled at me, even the death threats, come from people who must be deeply scarred from some occurrence in their lives. Feeling so unjustly judged just reminds me of the admonition never to judge our brothers and sisters. Whatever caused these individuals to launch such ugly missives my way, they are, in the end, fellow humans, and I need to find it in my heart to forgive them.
CP: What are you hoping families take away from this film and the book?
Cameron: I hope that the film and the two-book series that inspired it will teach us about our obligation to care for those who are less capable in the world. Dogs are loving, sentient beings that look to us for guidance in all things, and anyone who is cruel or neglectful toward them is violating their innocent trust.
For older children, I would hope that the message of a lost dog searching for love and purpose might spark existential recognition. Most of what happens in the world is far beyond a dog's comprehension, so they must turn to their faith in us to help them navigate life's treacheries. Don't we, also, have unanswerable questions about the vagaries of modern existence for which the answer is beyond human grasp, so that only our faith can guide us?
"A Dog's Purpose" hits theater on Jan. 27. For more information, visit the film's website.