'Passengers' Star Chris Pratt on How He Became a Christian, Changed His Life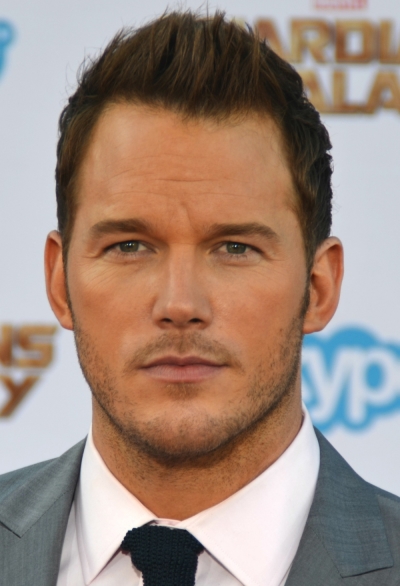 Actor Chris Pratt recently revealed how he came to faith in Christ at a point of his life where he was going down another path.
Pratt has become one of the busiest celebrities in Hollywood but has not shied away from talking about his faith in public. In his most recent interview with Vanity Fair, the "Passengers" star revealed the unorthodox way he came to believe in Jesus Christ.
Pratt talked about living in a van on the beach in Hawaii when he was young, as he waited tables at a Bubba Gump Shrimp restaurant. During that time, he said he and his pals would send people to make alcohol runs to the store because they were not old enough to drink.
"I was sitting outside a grocery store ... And a guy named Henry came up and recognized something in me that needed to be saved. He asked what I was doing that night, and I was honest. I said, 'My friend's inside buying me alcohol.' 'You going to go party?' he asked. 'Yeah.' 'Drink and do drugs? Meet girls, fornication?' I was like, 'I hope so,'" Pratt recalled.
"It should've made me nervous but didn't. I said, 'Why are you asking?' He said, 'Jesus told me to talk to you ...' At that moment I was like, I think I have to go with this guy. He took me to church. Over the next few days I surprised my friends by declaring that I was going to change my life," he continued.
Vanity Fair pegged the highest grossing actor of 2014's story "strange" and "so distant from what we expect of a movie star." The article says in that moment, "he yielded," and "his path has been clear ever since."
Pratt and his wife, actress Anna Faris, first opened up about their faith, after undergoing a great scare when their son was born premature and fell into a coma in 2012. However, he miraculously recovered and the "Guardians of the Galaxy" star publicly told People magazine that the experience "redefined" his faith in God.
Their son, Jack, was born in August 2012, but was nine weeks premature and the concerned parents felt helpless. "We were scared for a long time. We prayed a lot," Pratt confessed. The parents prayed while little Jack spent a month in intensive care.
"It restored my faith in God, not that it needed to be restored, but it really redefined it," the actor said. "The baby was so beautiful to us, and I look back at the photos of him and it must have been jarring for other people to come in and see him, but to us he was so beautiful and perfect."
Pratt also made headlines after erecting a giant cross on a hillside for Easter weekend last year.
"It's Saturday before Easter, if you think about it, that's what Jesus was doing 2000-something years before on a Saturday before Easter, was carrying a cross up a hill!'"