A Jesus Response to the Race Problem & Ferguson
For members of the human species, perception is reality. At least that's the way it is for most mortals.
And perception is shaped by our own experience, the experience of our peers, and the images and messages that we consume.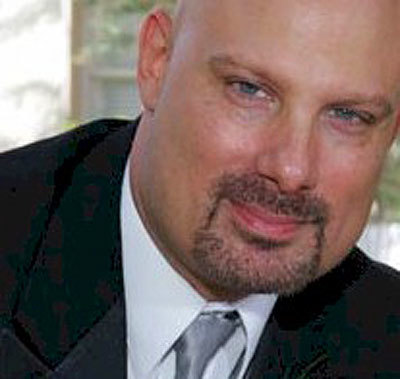 When the O.J. Simpson trial aired on public television some 20 years ago, I followed it closely. When the verdict of "not guilty" was announced, the majority of the black community celebrated. The majority of the white community was baffled. To their minds, O.J. got away with murder.
Why the drastically different perceptions?
Because of experience.
Toward Understanding Reactions
Just a few years before the O.J. trial, Rodney King – a black man – had been beaten mercilessly by police, and it was caught on video. A few years later, the police who were involved in the beating were acquitted.
Blacks felt another injustice had taken place against their people.
Consequently, when O.J. was acquitted, the feeling in the black community was, "Finally, a black man has finally been set free by the system. We got some justice!"
For many blacks, the verdict was personal. A setting "right" to the many "wrongs" of the past.
Reaction to the Simpson trial is a small snapshot of what's at work in the hearts and minds of many black Americans today. Living from a lineage of hundreds of years of oppression, the perception that many blacks have is that most (or even all) whites are racist on some level and the American justice system is dialed against blacks as a people. Right or wrong, true or untrue, this perception is deeply ingrained, reinforced, and passed on.
Some whites, on the other hand, have suffered personal tragedies at the hands of criminals who happened to be black. And that has defaulted their perception to one of fear, suspicion, and thinking the worst of black males in general. Stereotypes on television and movies have only hammered that nail in deeper.
If a local police force has battled with a great deal of crime in a particular black community, their perceptions are set to be suspicious of all black men. The deck, then, is set against all black males, even those who are upstanding citizens. Black fathers are forced to have talks with their young sons to be on their guard that a police officer may automatically assume them of wrong doing and be inclined to use excessive force, where if they were white they wouldn't have to worry.
Toward Empathy
Having been falsely accused myself at different times in my life, I can relate in some measure to the horrendous experience that many black males feel.
When I was 17 years old, I was driving home from a Bible study I attended that ended well past midnight. As I neared my house, I was caught in a line of traffic. I soon discovered that police officers were pulling teens — my peers — off the side of the road to inspect their cars. Some were being arrested. Apparently, there was a party that had just broken up where illegal drugs were in use.
When one of the officers made his way to my car, he immediately accused me of participating in the party. I explained that I had just come from a Bible study. He laughed in complete disbelief. I then handed him my Bible, naively thinking that it would compel him to question his assumption.
He pointed his flashlight at the floor of the back-seat and said, "Yea right, and I see those marijuana leaves in the floor back there." There were some bush leaves in the back-seat floor as it was the fall and leaves were transported from the my friend's shoes to the floor. (In other words, I did a lousy job keeping my car clean!) I explained that they were bush leaves, and invited him to inspect them himself.
He retorted with, "Yea, right." Anyways, I must have convinced him because he left me go.
But that day I got a small taste of what it means to be "profiled" with a group of my peers.
Granted, the reason why I was profiled is because many of my peers were in fact committing a crime that night in a certain section of town. I was the same age and in that same part of town.
I don't think the police officer who got it wrong where I was concerned was a teen ageist (meaning, I don't think he was bigoted against high school teens). Rather, he probably made so many busts with teens who used marijuana that he was more likely to be suspicious of a teen in that part of town that night than if I were in my 40s.
Undoubtedly, this principle operates when police officers "profile" people of a certain race or age. It doesn't necessarily mean that every police officer who is suspicious of someone who belongs to a certain peer group is a racist or ageist bigot. It could mean that they are stereotyping based on majority numbers in their personal experience. This is wrong as well, but it's different from being a bigot who believes that all people of a certain race or age are inferior to them.