A Mockery of Poverty: Rich Tourists Paying to Live Like the Poor in 'Luxury Shanty Town' in South Africa Causes Online Uproar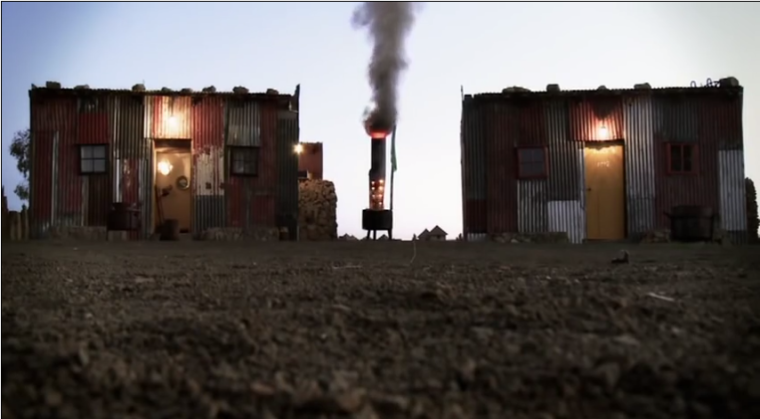 A luxury hotel in South Africa has drawn the ire of the Internet world for offering tourists the chance to experience shanty town life in that country without a taste of the attendant challenges of the poor who live in them for real.
For roughly $83 a night, the Emoya Luxury Hotel & Spa, located in Bloemfontein in the heart of South Africa, offers a four person party a chance to experience poverty safely.
Shanty towns are slum settlements located in many developing countries across the world which normally have no proper infrastructure like sanitation services, safe water supply and other basic human necessities. Millions of people in South Africa live like this in areas known as townships. They are predominantly populated by blacks in South Africa who still struggle after the end of apartheid.
Emory Luxury Hotel & Spa, however, offers a luxuriant taste of shanty town life that is attractive enough for people to pay for it.
"Now you can experience staying in a Shanty within the safe environment of a private game reserve. This is the only Shanty Town in the world equipped with under-floor heating and wireless internet access!" boasts the resort on its website.
"The Shanty Town is ideal for team building, braais [Afrikaans word for grill], fancy theme parties and an experience of a lifetime. Accommodates up to 52 guests. Our Shantys are completely safe and child friendly," it continues.
The website highlights other Shanty luxuries like: long-drop effect toilets, electricity, bathroom with shower, electrical geysers and donkey geysers.
Compare that to the tale of death and horror described by residents of a Shanty town in Kuma, South Africa, in this YouTube video. A young girl shares how several members of her family died in poverty and how they struggle to survive, sometimes forced to beg for food. They talk about how they believe in God but don't attend church because they have no shoes to wear.
Viewers of a promotional video on YouTube for Emoya Luxury Hotel & Spa have dismissed the concept as offensive to South Africa's poor.
"You have to be kidding me, it's crap like this that makes [me] hate humanity. Why would you do this? Why? Whoever thought of this should be put into a REAL poverty village in South Africa to experience poverty. If you have enough money to stay here, why don't you go in another hotel? If you actually lived in a Shack like that you wouldn't get WiFi! You wouldn't get any heating except for a fire, if you could even get the materials for one! This place is a complete insult," wrote Gabriel Harrison.
"This is gross. The website says: Shanty Town offers alternative accommodation in Bloemfontein. Named after traditional housing in South Africa, shacks or shanties, Shanty Town offers you the chance to experience living in an informal settlement with modern day luxuries. Traditional??!! Whose traditions? Saying black people's tradition is poverty!!!" wrote Philippa Kerr.
"If you want to experience what poverty is, go and stay with a REAL family at a REAL home and pay them $80 US the night. At least, the family will receive some money and you will have the opportunity to become a pseudo human being," noted Carolina Flores.
Not everyone, however, was as enraged at the concept.
"Oh I can't wait, where do I get in line for tickets? Does it come with room service and begging children? Gotta have the begging children, or else I'll just settle for Disney World. The reality is it's just a cheap motel, advertised as a "mystical shanty village", nothing more, nothing less. Eco trekkers across the globe have been staying in primitive huts and dwellings, similar to the natives of the region, for years now. Nothing new here, move along folks," said David Anderson.