A Short Tour of Martin Luther's Spiritual Home Where He Was a Monk, Ordained Priest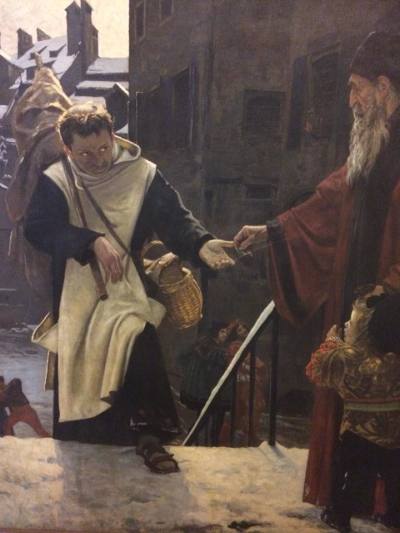 Pictured here is an image of a young Martin Luther, a monk who is begging for money on one of the most iconic streets in town, the Merchant's bridge. The Mendicant religious orders took vows of poverty. This image is on display in the historic Erfurt Town Hall building. 
City tour guides explained to CP that to live here on Merchant's bridge one has to fit into the kind of demographic the residents desire so as to maintain its charm, and avoid it becoming overly commercialized.
Wines, German meats and cheeses, handmade wooden kitchen tools, and woad — a dye similar to indigo, referred to as "blue gold" which was highly prized in Luther's day — are sold here.