A Short Tour of Martin Luther's Spiritual Home Where He Was a Monk, Ordained Priest
A Short Tour of Martin Luther's Spiritual Home Where He Was a Monk, Ordained Priest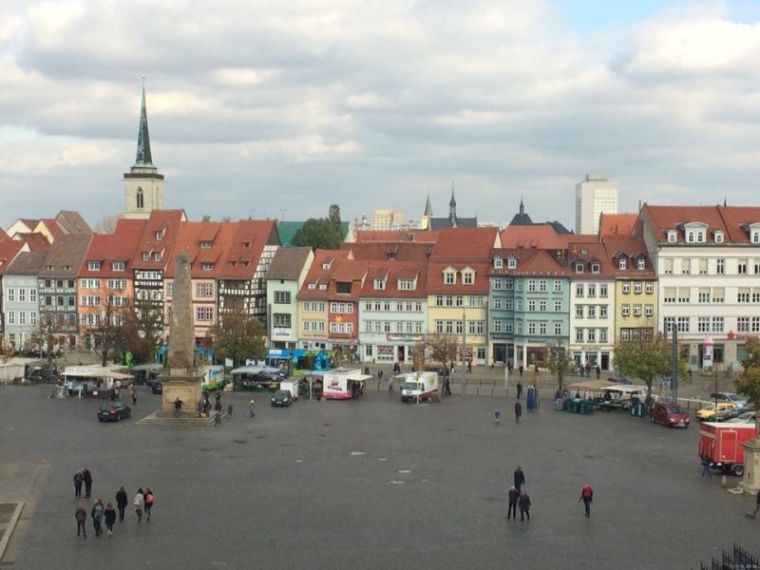 With a population of approximately 200,000, Erfurt is the capital of the German state of Thuringia, a state in eastern Germany that was under Soviet rule until a few decades ago.
Pictured above is Cathedral Square, where tens of thousands gathered in 1990 when the nation reunified. Two Roman Catholic churches, the Cathedral of Saint Mary and the Church of Saint Severus, overlook this plaza. Today, the plaza hosts farmers markets and is the site of Germany's famous Christmas markets.
The Cathedral of Saint Mary, also known as the Erfurt cathedral, is built in an international Gothic style and is the seat of the Roman Catholic diocese in Erfurt.