A Stand Against Racism Should Be a Stand Against Planned Parenthood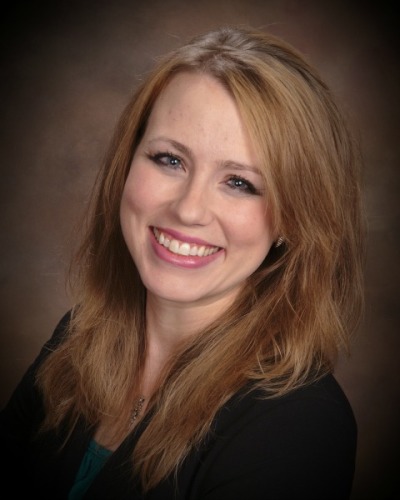 With the recent attention to race, discrimination, and violence in the news, there's a major racist organization that's been entirely ignored by the mainstream media: Planned Parenthood.
Yes, you heard me right. Planned Parenthood – all too often thought of as merely a "women's health care provider – is actually America's abortion giant and racist to boot.
Not only does Planned Parenthood constantly erect new clinics in areas of cities where minorities live in larger numbers, but the organization has also been caught on tape happily accepting donations to specifically target Black babies for abortion.
As an investigation by Live Action discovered:
Planned Parenthood's almost 800 clinics receive more than 300 million dollars of taxpayer money annually [$542 million in 2012]. It is unacceptable for a nonprofit to accept donations that target specific races, but Planned Parenthood does exactly that. The calls unearthed a Planned Parenthood program that poses a threat to minority communities. Many centers set up "women in need" or "justice" funds designating money specifically for minority abortions. With more than 79% of clinics near minority neighborhoods according to Protecting Black Life, and more than 850 black abortions daily, these programs are doing precisely what our actor asked them to do. Planned Parenthood is (intentionally or not) exterminating the black community.
Here is a partial transcript of the call between a Live Action investigator and a Planned Parenthood representative. The caller had asked about giving money towards the abortion of a "Black baby."
Idaho Donor: Great, because I really faced trouble with affirmative action, and I don't want my kids to be disadvantaged against black kids. I just had a baby; I want to put it in his name.
PP Rep: Yes, absolutely.
Idaho Donor: And we don't, you know we just think, the less black kids out there the better.
PP Rep: Understandable, understandable.
Idaho Donor: Right. I want to protect my son, so he can get into college
PP Rep: Alright. Excuse my hesitation, this is the first time I've had a donor call and make this kind of request, so I'm excited, and want to make sure I don't leave anything out.
Note that instead of being horrified at the suggestion of a donation to kill a Black child, the Planned Parenthood worker claims to be excited. Live Action documented four Planned Parenthood clinics, all willing to accept unquestionably racist donations that targeted Blacks.
And where is the outcry? Or the constant coverage by the mainstream media? While this investigation occurred a while ago, it's not as if Planned Parenthood has changed its practices.
In fact, Planned Parenthood has already broken ground on a new abortion mega-center in New York City. And taxpayers are being required to fund it. As I wrote for Live Action News in October:
New York City already aborts more black children than are born. A report, made by the New York City Department of Health and Mental Hygiene, Office of Vital Statistics, and called, Summary of Vital Statistics 2012 The City of New York, Pregnancy Outcomes, found that black babies added up to 42.4% of the total abortions in New York City, with 31,328 being aborted compared to 24,758 being born.
And while 92% of pregnant women who go in walk out of Planned Parenthood with an abortion, a survey showed that 48% of our college students don't even know that Planned Parenthood provides abortions – much less that they are America's abortion giant and racist at that.
It's time we brought the truth about Planned Parenthood around the nation. So next you step out to fight racism, don't forget to talk about Planned Parenthood.
This column was originally published at Live Action News.
Kristi Burton Brown is a pro-life attorney, volunteering for Life Legal Defense Foundation and also as an allied attorney for Alliance Defending Freedom. She enjoys being a stay-at-home mom, and is married to the amazing David Brown. Together, they have the cutest two kiddos in the world! Kristi loves her Savior, Jesus Christ, politics, and cooking. She also writes for Live Action News & Opinion (www.liveactionnews.org).