Aaron and Amanda Crabb Honored to Sing, Share Gospel at Donald Trump's Inaugural Ball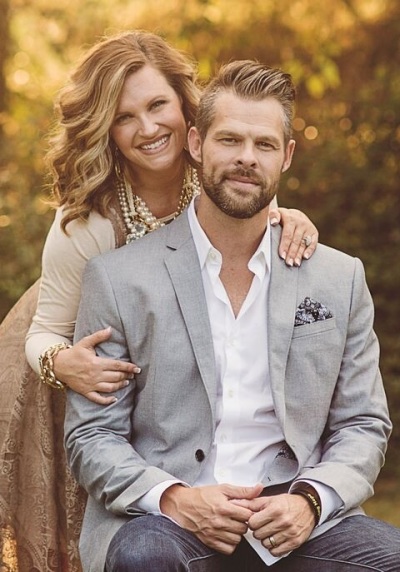 President-elect Donald J. Trump will be sworn into office Friday Jan. 20, and while many entertainers have opted to distance themselves from the inauguration of the 45th president, Contemporary Christian husband and wife duo Aaron and Amanda Crabb say the are honored to share their faith at the Inaugural Festivities.
The acclaimed couple head to Washington, D.C., this week to perform at the Family Research Council's Faith, Freedom & Future Inaugural Ball on Friday night. As mentioned in the event's invitation, the prestigious black tie evening will feature a reception, dinner, dancing, entertainment, and guest appearances.
Joining the Crabbs is a lineup of top performers, including best-selling comedian Chonda Pierce and Dove Award-winning vocalist Guy Penrod. The event is set to follow the inauguration of president-elect Trump and the married couple are very excited for the opportunity to be a part of it.
"We truly count it an honor to be a part of the Faith Freedom and Future Inaugural Ball," Aaron, also a member of Southern Gospel's iconic group the Crabb Family, said in a statement shared with The Christian Post. "We love this great nation and we are thankful for our faith. To be asked to share the Good News of Jesus through testimony and song at an inaugural ball is a good sign of things to come for the United States of America."
Family Research Council (FRC) was founded in 1983 with a mission to promote marriage and family as the "foundation of civilization, the seedbed of virtue, and the wellspring of society." The organization is pegged one of the country's leading policy organizations.
Aaron and Amanda, who have been nominated for multiple Dove awards, believe that FRC's involvement in the inauguration is a sign of great things to come for people of faith in America. The organization specializes in public debates, formulating public policies that values human life, and they uphold the institutions of traditional marriage and family, all the while defending religious liberty.
At the ball, the Crabbs can now showcase tunes off of their critically-praised 2016 Difference Media release, Restore, which was produced by Aaron. Restore contains songs talking about their recent journey, from launching and pastoring a new ministry called Restoring Hope Church near Nashville, to the birth of their fourth child.
Unlike the Crabbs, several performers and acts have either declined or backed out from performing at Trump's inauguration following public backlash. Broadway actress Jennifer Holliday initially accepted the invitation and then canceled her performance after succumbing to pressure from her LGBT fans, to whom she apologized for her "lapse of judgment."
After several reports that claimed that members of the Rockettes were required to perform at the swearing-in ceremony against their will, Tony Perkins, president of the FRC insisted that the Rockettes are not being forced to perform, and revealed that those who have opted out have been accommodated.
At one of the inaugural balls, Trump will reportedly dance with his wife Melania the waltz as legendary singer and songwriter Paul Anka sings a popular Frank Sinatra song, "My Way." The official inauguration takes place at noon (EST) on Friday and there will be a main ceremony held at the White House afterward, followed by the FRC ball and a number of other Inaugural Balls across Washington, D.C.