ABC's '20/20' Contacted Me for 'Gay Conversion Therapy' Story, But Ignored What I Told Them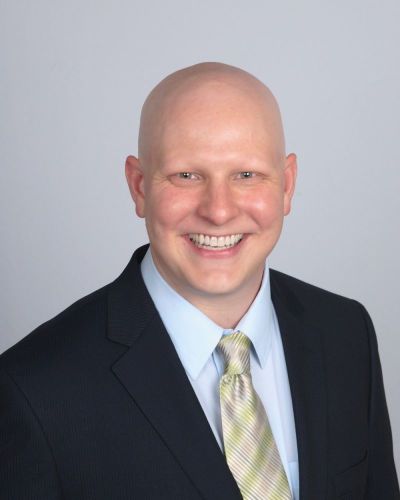 On March 10, ABC's "20/20" aired a year-long investigation on several "Christian camps" reported to be practicing so-called "gay conversion therapy." Shockingly, the exposé revealed unspeakable abuse and torture by several unlicensed "pastors" operating reform schools for troubled youth, some of whom identified as gay or lesbian.
Unfortunately, ABC was more sensational than accurate in their reporting when comparing these rogue, abusive camps to licensed therapy for youth struggling with unwanted same-sex attractions and gender confusion, a practice that gay activists have aggressively sought to shut down in more than 25 states and cities across the country.
Gay conversion therapy is a made-up term coined by gay activists to describe a practice where a client is changed from gay to straight — often involving teenagers, against their will, and usually in the case where a religious or unaccepting parent is the impetus. In my clinical experience, I have worked with hundreds of parents and teenagers struggling with sexual and gender identity. Not once have I ever allowed a parent to force or manipulate their child to change.
As a former homosexual and licensed psychotherapist that specializes in sexual and gender identity, I understand that same-sex attractions and gender confusion are the result of many underlying factors; and when parents heal the wounds and work through dysfunctional patterns within the family, relational and emotional healing occurs with the child. In some cases, this results in a redefinition or new understanding for the child struggling with sexual and gender issues — even a change in the way he or she identifies.
But this is not what was portrayed in the 20/20 exposé. In the first minute, the commentator mentioned that five states have banned licensed counselors from engaging in "gay conversion therapy" with another 20 considering legislation this year. The show then quickly jumps to several sensational stories where desperate parents send their children, some of whom are gay and lesbian identified, to reform schools that work with a variety of youth who display oppositional behaviors. But none of these schools were "gay conversion therapy" camps with licensed therapists.
The scenes at these schools were horrific. Experiences were described where "pastors" intimidated gay youth with the "Bible or the belt" and in some cases, locked them up in small, isolated rooms for hours or days at a time as punishment for non-conformity.
Let's be very clear: this is not acceptable; this is not justifiable in any circumstance; and this is not therapy. The fact that 20/20 did not even show or discuss professional therapy by licensed therapists, which is about healing and emotional change, is irresponsible journalism. It's tantamount to fake news!
ABC is playing a sick, bait and switch game with the public. They report a story of abuse by unlicensed, untrained "counselors" abusing gay youth, and then subtly mention it alongside licensed therapy without clearly distinguishing between the two practices. This is a psychological technique called "jamming." The media compares something legal, like licensed, ethical therapy, to something illegal or unethical such as unlicensed abuse in rogue camps, and then ties them together without clearly distinguishing between the two.
The problem is that what was shown on 20/20 was not therapy at all. Licensed, ethical therapists do not force or coerce teenagers to change, nor do they manipulate desperate parents to send their kids away to be reformed.
I was one of the licensed therapists the ABC producers contacted for background and possible inclusion in the show. One of the producers actually asked me if I could refer him to a therapist that took the position that homosexuality was morally wrong and would practice gay conversion therapy. When I told him that's not what ethical, licensed therapists do, he asked me if I could refer him to a therapist that did. At that point, I confronted the producer and told him it was clear he was trying to manufacture a story that didn't exist.
If you want to show this abuse but juxtapose it against what licensed, ethical therapists do in practice that would be the right thing to do. But these ABC journalists were not interested in showing ethical therapy or even distinguishing between ethical vs. non-ethical practices. They were only interested in sensationalism.
After further investigation into this story, it turns out that the Alabama reporter who covered the trial of one of the "Christian pastors" that ran the school never even mentioned sexual orientation or "gay conversion therapy" in their reporting. This "pastor" was eventually sentenced to twenty years in prison. It's clear that this and other camps did not specifically target homosexual youth in order to convert them, but rather, made false claims in order to lure desperate parents to send their gay-identified teens to be "reformed" alongside other "troubled children" who experience a variety of oppositional behaviors.
The exposé even mentioned that both "straight" and "gay" teens were being abused at these camps. But it's curious as to why ABC didn't call this "straight-conversion therapy" or "troubled-youth conversion" therapy for all of the other children at the school. Of course we know why, because there are no efforts to ban therapy for straight teens or teens with drug, alcohol, or other oppositional behaviors. Those teens don't fit into their political narrative.
This isn't the first time we've seen gay activists manipulate the facts in order to further their political agenda. In 2013, I exposed a transgender activist, Brielle Goldani, who testified in a New Jersey Senate committee hearing to ban licensed therapy for minors. Goldani claimed she was sent to a "conversion therapy torture camp" in Ohio where she was subjected to aversive techniques, including electroshock therapy and forced-intravenous fluids to induce vomiting at the sight of gay pornography.
But after a little digging, I discovered that the camp, True Directions, was a complete hoax. Goldani got the name from a 1999 movie about religious conversion camps starring drag queen Ru Paul. That spring, my colleagues and I contacted many mainstream news outlets in New Jersey and New York to blow the whistle on this fraudulent testimony, only to be continuously denied coverage. Later that summer, New Jersey Governor Chris Christie signed the bill into law.
The most tragic outcome of this culture war on therapy is not the abuse of gay youth, which is horrible and should be stopped, but the fate of future young people should licensed, ethical therapy options be taken away. If efforts by gay activists succeed and licensed therapy for youth struggling with sexual and gender identity is banned, it is likely that more of these rogue, abusive camps will emerge as parents become desperate for help.
Banning licensed therapy opens up the door for more abuse. While ABC's "20/20" believes their reporting to be noble, they are actually putting future children in harm's way by cooperating with the gay activist's bait and switch tactic, and the general public should know about this intellectual dishonesty before it's too late.
Christopher Doyle is a political consultant with Equality And Justice For All and a licensed clinical professional counselor. For more information, visit: www.EqualityAndJusticeForAll.org