Abducted Priest Tom Uzhunnalil Says Health Is 'Deteriorating Quickly,' Pleads for Help in Video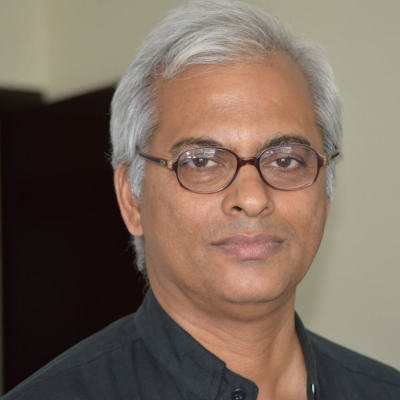 Father Tom Uzhunnalil, the Catholic priest kidnapped last March by Islamic extremists in Yemen, appeared in a new video in which he pleads for help, saying that his health condition is "deteriorating quickly."
Uzhunnalil, who hails from the Kerala state of India, was abducted by militants believed to be aligned with the Islamic State who raided a nursing home run by the Mother Teresa's Missionaries of Charity group in the city of Aden and killed four nuns, two female staff members, eight residents residents and a guard.
It was initially rumored that the kidnapped priest was going to be executed on Good Friday 2016. However, a man believed to be Uzhunnalil yet again appealed for help in a new video published online Monday, Catholic News Agency reported.
Uzhunnalil appears in the video with a long, white beard, sitting with his legs crossed and a note on his lap that suggests that the film was created on April 15, 2017.
"I received the message of concern that you sent to me, my dear family people. I'm thankful to you. Thank you very much," Uzhunnalil said.
Uzhunnalil continued by stating that although his captors are treating him "well to the extent that they are able," his health is "deteriorating quickly."
"I require hospitalization as early as possible," the priest asserted.
He claimed that his captors "contacted the Indian authorities several times and I have seen the message of their response."
"It was very, very poor," he contended.
Uzhunnalil said that his captors also contacted the bishop of Abu Dhabi in the United Arab Emirates.
"Their response was not encouraging," the hostage added.
Uzhunnalil asserted that neither the indian government nor the bishop are doing what they can to secure his release.
"It is a poor response and I am sad about that," he said.
He concluded by calling on his family and friends for help.
"My dear family people, do what you can to help my release," he pleaded. "Please, please do what you can to help get me released. May God bless you for that."
A previous video released last December featured a man believed to be Uzhunnalil calling on Pope Francis and Catholic bishops for help.
"If I were a European priest, I would have been taken more seriously," Uzhunnalil was quoted by BosNewsLife as saying in the video. "I am from India. I am perhaps not considered as of much value."
Catholics in India increased pressure on the Indian government to help secure Uzhunnalil's release. Lancy Da Cunha, president of the All India Catholic Union, wrote a letter in February to Prime Minister Narendra Modi.
"We ask for your personal intervention and assistance to ensure that he will return home as soon as possible and in complete safety. We hope and pray that you will support us," Da Cunha, wrote. "[W]e believe that the government of India, with its enormous capacity of influence and good relations in many Middle Eastern countries, is best placed to ensure effective intervention for the release of Fr. Tom from his captivity."