'We're a Dying Breed,' Says Abortion Activist Lamenting Clinic Closures in Liberal States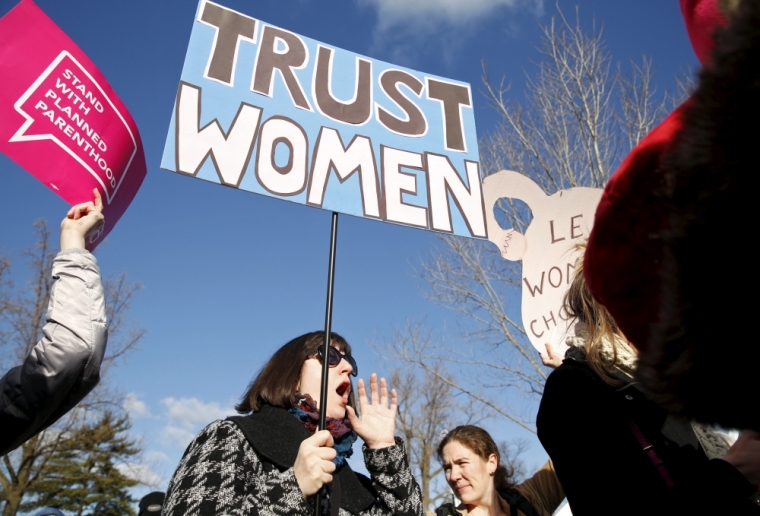 An abortion activist from California says clinics are closing down around the country, including in blue states, because fewer women, largely millennials, are seeking abortions.
Shauna Heckert, the executive director of Women's Health Specialists of California, a group of six abortion clinics in northern California, said in an interview with FiveThirtyEight that "We are a dying breed."
Heckert was lamenting the closure of clinics in California, a liberal state that recevied an A+ grade from the pro-abortion group NARAL for requiring pregnancy centers in Sacramento to install signs promoiting abortion and for allowing girls younger than 18 to have an abortion without notifiying a parent or guardian.
Heckert argued that another reason abortion clinics are closing is because the fees they charge women are too low, despite the cost of abortion services in the state ranging from $450 to over $2,000 per procedure. She then asserted that the cost for an abortion is more than most women can afford, and noted that reembursements from Medicaid and insurance companies are low and take a long time for abortion clinics to receive.
Nikki Madsen, who heads the Abortion Care Network, a national association for independent abortion providers, was quoted as saying that for every three independent abortion clinics in her network that shut down in more conservative states, about two also closed in more liberal states over the past five years.
A contributing factor in the closing down of abortion clinics is the decrease in demand. The number of abortions performed has dropped from 1.21 million in 2008 to 1.06 million in 2015, according to the Guttmacher Institute, a research group advocating for abortion.
Pro-life advocates have credited many factors for declining abortion numbers, including advances in ultrasound technology that show the physicial features of a baby even during the first trimester.
The Christian Post reported back in February that 162 abortion clinics have closed in the U.S. since 2011, which is reportedly faster than at any other time since the 1973 Supreme Court decision Roe v. Wade.
The data was compiled by Bloomberg Business reporter Esme Deprez, who is a finalist for the Livingston Awards for "my story about the legislative assault on the business of abortion."
The Federalist noted that regarding recent abortion clinic closures, "A closer look at the numbers Bloomberg provided appear to show that abortion clinics are consolidating. About 19 percent of the clinics that closed were located in areas with fewer than 100,000 people. Looking at Bloomberg's map, it appears that all of the 21 clinics that have opened in recent years are located in urban areas. Planned Parenthood owns three-fourths of these. In short, abortion clinics are moving out of the country and into the city, and most of these are operated by Planned Parenthood."
Another Bloomberg Business report claimed that states' regulations on abortion clinics that require facilities to meet the same basic health and safety standards as ambulatory care centers are too costly for abortion businesses.
Last November, the U.S. Supreme Court agreed to hear arguments in a lawsuit filed by multiple pro-choice groups that argue such regulations, like the ones passed by the Texas legislature in 2013, place an undue burden on the owners of abortion clinics.
If Texas wins its case at the Supreme Court, abortion clinic owners in the state will be required to upgrade their facilities at a combined estimated cost of $1.5 million, or only $45,000 to $115,000 per clinic.
An estimated 60,000 to 72,000 women in Texas have abortions every year, which brings in a minimum of $27 million to abortion clinics in the state annually.