'A Baby's Eyeball Fell Out in My Lap,' Abortionist Jokes in New Video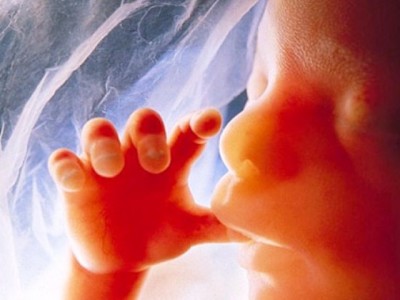 A video showing abortion executives applauding and laughing about late-term abortions has been leaked to the public.
"An eyeball just fell down into my lap and that's gross, and I say to myself, 'This abortion is going well; it's going safely,'" said Dr. Uta Landy, reading comments from abortion providers during a conference in 2014.
Landy's comments were accompanied by laughter and applause. She is the former director for Planned Parenthood California, according to the por life group Live Action News, and works for the Bixby Center for Global Reproductive Health in San Francisco.
"I feel like any time you enter the body, it's grotesque," Landy declared to laughter. "I just want to honor that we have different feelings about this — we need to be prepared."
Landy was reading comments from a fellow abortionist, saying that she, personally, finds late-term abortions disturbing but it is the responsibility to the patients that is primary.
"I don't like saying I am dismembering a fetus. … It makes me feel bad."
The videos is believed to be unreleased footage of content from the Center for Medical Progress. The organization is currently prohibited from releasing the content because of a federal court order issued under the guise of protecting the safety of the National Federation on Abortion.
GotNews.com says they "obtained all of the Planned Parenthood tapes but the lawyers representing the National Abortion Federation wants to censor them and us." The series of different clips released by the news site are looped together on one single YouTube channel.
The National Abortion Federation sought a temporary restraining against GotNews.com on Wednesday. Much of the footage appears to be from the National Abortion Federation's annual meeting in San Francisco in April 2014.
The news site claims the order is unconstitutional based on the First Amendment. Ignoring the order, citing "freedom of the press," GotNews.com claims they received the videos from a Capitol Hill source, which may have come from the office of Rep. Jason Chaffetz, R-Utah, who subponaed the videos for a congressional investigation.
Charles Johnson, an editor-in-chief of the news site, says they don't have to abide by the court restraints placed on David Daleiden, project lead for the Center for Medical Progress.
"The law firm wants GotNews.com to turn over all texts, emails with Daleiden. This is easy. There aren't any," claims Johnson.
The first video in the series shows Planned Parenthood abortionist Deb Vanderhei talking about how she changes her abortion procedures in order to harvest aborted baby parts for profit.
Under public pressure, on Oct. 15 Planned Parenthood announced it would stop profitting off of the sell of babies' body parts — limbs, organs and tissue — and give them to researches for free.
"For three months, Planned Parenthood has tried to pass off its baby-parts-for-money scheme as totally legitimate," responded Daleiden in a statement shared with The Christian Post. Today, Planned Parenthood's latest PR stunt of so-called "policy" change is an admission of guilt.
"If the money Planned Parenthood has been receiving for baby body parts were truly legitimate "reimbursement," why cancel it? This proves what CMP has been saying all along — Planned Parenthood incurs no actual costs, and the payments for harvested fetal parts have always been an extra profit margin," he asserted.
Daleiden called Planned Parenthood a criminal enterprise involved in "baby trafficking" and said the organization needs to be fully investigated by Congress.