Aborting Rape-Conceived Babies Called 'Sweet Spot,' 'Act of Self Defense' by Jeb Bush, Chris Christie at GOP Debate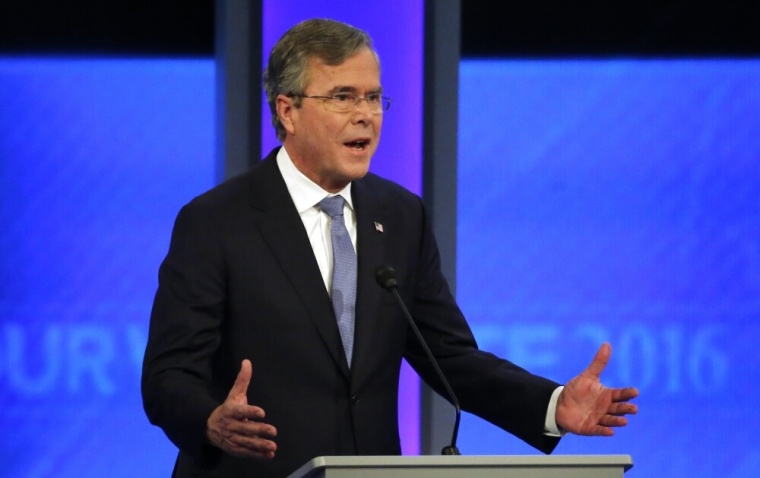 Jeb Bush said that supporting abortion for rape-conceived babies puts him in a "sweet spot" as a candidate while Chris Christie called it an "act of self defense." Marco Rubio disagreed, arguing it's more important to be right on the issue than win an election.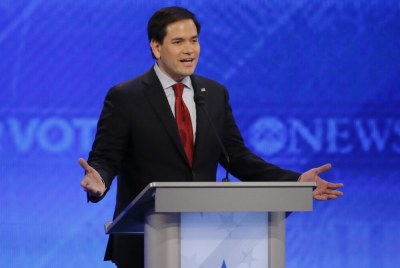 Former Florida Gov. Jeb Bush argued his support for abortions in the cases of rape and incest would help him win the presidential after he asked about his recent criticism of Florida Sen. Marco Rubio's pro-life stance during Saturday's Republican presidential debate on ABC.
Former Fla. Gov. Bush, who currently averages fifth place in national GOP nomination polls, told CNN in an interview Friday that Rubio's belief that abortion should not be permitted in the cases of rape and incest would be a "tough sell" to pro-life mothers whose daughters had been raped.
At Saturday night's debate in New Hampshire, Bush was asked to defend his pro-life record and stance when questioned by "Hot Air's" Mary Katharine Ham about his Friday remark.
"I'm pro-life. In fact, on this stage, I am the most pro-life person because I have acted on it for eight years as governor of Florida — where we abolished partial-birth abortions, where parents have the right to be notified when their teenage child is having an abortion," Bush said. "We were the first state to do a 'Choose Life' license plate for adoption. We were the first state to have state money go to crisis pregnancy centers, which recently was just increased to $4 million a year. We have created greater regulations on abortion clinics, where there were horrific procedures."
"So, I am pro-life but I believe there should be exceptions — rape, incest and when the life of the mother is in danger," Bush continued. "That belief and my consistency on this makes me, I think, poised to be in the right place — the sweet spot — for Republican nominee. Others may have a different view and I respect it. We have to be cognizant of the fact that there are a lot of people that are concerned about having a pro-life position without any exceptions."
Bush's comments during the Friday interview somewhat echo a remark made by fellow GOP candidate New Jersey Gov. Chris Christie, who said Thursday that Rubio's stance on abortion would cause many New Hampshire voters to be "really concerned." During the debate he said aborting a rape-conceived baby is "an act of self-defense."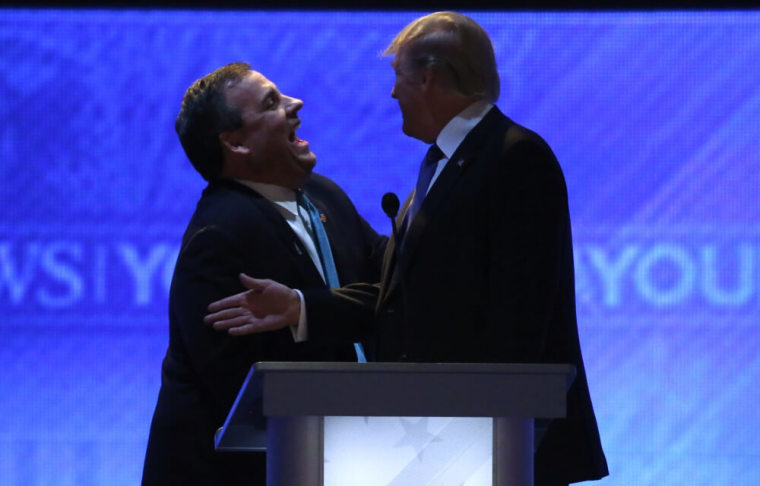 Ham asked Christie whether or not his comments will hurt the pro-life movement.
"I believe that if a woman has been raped. That is a pregnancy that she should be able to terminate. If she is a victim of incest, this is not a woman's choice, this is a woman being violated," Christie answered. "The fact is that we have always believed, as has Ronald Reagan, that we have self defense for women who have been raped and impregnated because of it or been victims of incest and been impregnated for it. I believe that they do not have to deliver that child if they believe that is an act of self defence by terminating that pregnancy."
Rubio clarified his stance at the debate saying that he does support exceptions when the life of the mother is in danger.
"To me the issue of life is not a political issue. It's a human rights issue and it's a difficult issue because it puts in conflict two competing rights," Rubio explained. "On the one hand is the right of a woman to chose what to do with her body, which is a real right. On the one hand is the right of a human child to live. They are in conflict and as a policy maker, I must choose which one of these two sides take precedent. I have chosen to err on the side of life."
"I want to be frank," Rubio continued. "I would rather lose an election than be wrong on the issue of life."
The abortion conversation started when Rubio was asked by Ham whether social issues like abortion and same-sex marriage are hurting the Republican Party in the eyes of the general public.
"Here is what I find outrageous — there have been five Democratic debates and the media has not asked them a single question on abortion. On abortion, the Democrats are extremists," Rubio contended. "Why doesn't the media ask Hillary Clinton why she believes that all abortion should be legal, even on the due date of that child? Why don't they ask Hillary Clinton why she believes that partial-birth abortion, which is a gruesome procedure that has been outlawed in this country, why she believes that she thinks that is a fundamental right? They are the extremists when it comes to the issue of abortion and I can't wait to expose them in the general election."
Contact: <ahref="mailto:samuel.smith@christianpost.com">samuel.smith@christianpost.com,
@IamSamSmith
(Twitter)