AC Transit's CFO Charged With Embezzling $500+K From Calif. Megachurch; Splurged on Golf, Private School, Car and Mortgage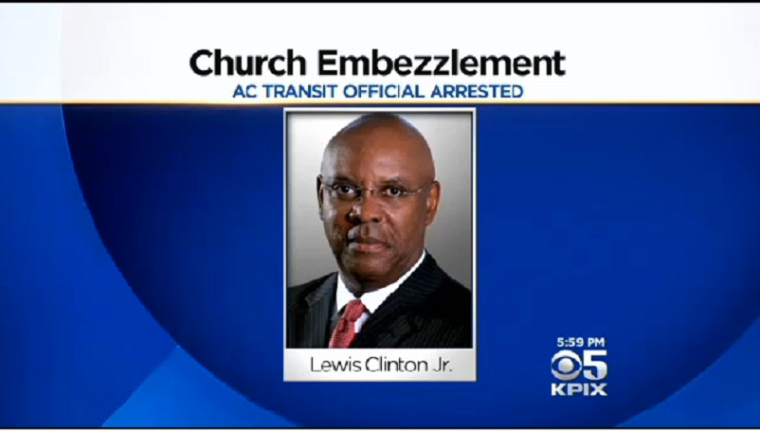 Lewis G. Clinton Jr., the CFO of Alameda-Contra Costa Transit District, was arrested and charged with embezzling more than $500,000 from his own church, the powerful and prestigious Allen Temple Baptist Church in Oakland, Calif.
The revelation has shocked both his church and professional family who learned that he bilked money meant for the poor to pay personal expenses, including golf club memberships, a luxury car, his mortgage and private school for his children, according to CBS San Francisco.
"Extreme surprise," said AC Transit's board president Greg Harper. "Never has there been any thought from any board member or any staff member that he might not be completely ethical."
While most church officials declined to speak with the media because they could be called as witnesses, the Rev. Daniel Buford, who heads the church's social justice ministry, told the San Francisco Chronicle that he was shocked by the news.
The scandal-rocked CFO "was a good person and a leader" at Allen Baptist he explained. "I'm just sorry for him and his family."
Prosecutors say Clinton, who has been CFO at AC Transit since 2008, allegedly diverted more than $500,000 from three nonprofit organizations run by his church to his own company, Eagle Asset Management, between April 2007 and February 2013. The nonprofits were formed by the church to provide housing and deliver services to low and moderate-income families in the Oakland community.
The embezzlement wasn't discovered until March 2013. Irregularities, however, were noticed in December 2012 by a bookkeeper, but Clinton allegedly reassured a church official that nothing inappropriate was happening.
Clinton is charged with four counts of grand theft and now faces up-to five years in prison if convicted. AC Transit has placed him on administrative leave, but he will continue to receive his $225,000 annual salary while the charges are being investigated.