Christian MP back in court to face 'hate speech' charges for quoting the Bible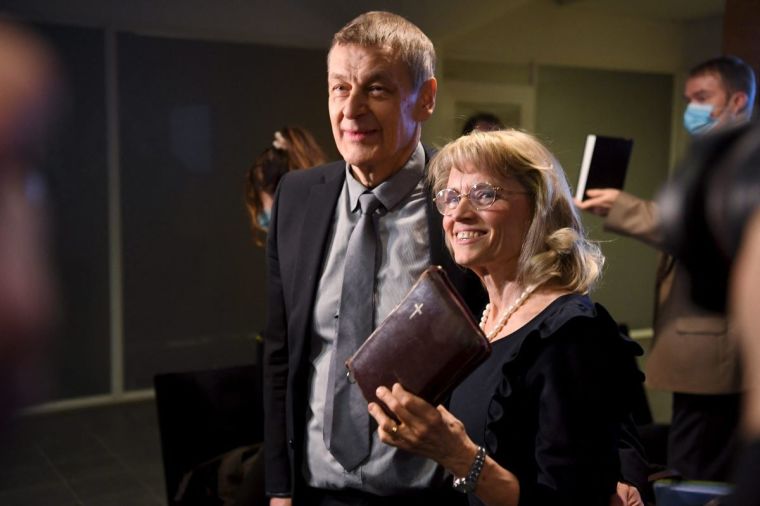 Finnish Member of Parliament Päivi Räsänen, acquitted more than a year ago after being prosecuted for voicing her traditional Christian beliefs about marriage and sexuality, is back in court, facing charges of "hate speech."
Räsänen, a parliamentarian with over 25 years of service, and Bishop Juhana Pohjola arrived at the Helsinki Court of Appeal this week to face the prosecution's appeal of their acquittal, said the human rights group ADF International, which is supporting the case.
"Everyone should be able to share their beliefs without fearing censorship by state authorities. With God's help, I will remain steadfast," Räsänen told her supporters.
The prosecution kicked off the proceedings with arguments against the defendants, focusing on a booklet written by Räsänen nearly two decades ago and stating that the content was "insulting" and violated "sexual rights."
The prosecutor argued that the use of the word "sin" in Räsänen's booklet was "degrading" and that her interpretation of Bible verses was "criminal."
"The point isn't whether it is true or not but that it is insulting," the prosecutor stated, according to ADF International.  
"We can limit freedom of expression in the outward expression of religion," the prosecution added. "You can cite the Bible, but it is Räsänen's interpretation and opinion about the Bible verses that are criminal."
Last year, the Helsinki District Court cleared both Räsänen and Bishop Pohjola of the Evangelical Lutheran Mission Diocese of Finland of similar charges. The prosecution appealed this decision, arguing that the court had "misinterpreted" Räsänen's tweet and reached an incorrect conclusion.
Paul Coleman, Executive Director of ADF International, was present in court to support the defendants.
"Criminalizing speech through so-called 'hate-speech' laws shuts down important public debates and endangers democracy," he said.
Räsänen is facing multiple charges related to the content of the 2004 booklet, her participation in a radio debate in 2019 and a tweet containing Bible verses directed at her church leadership.
Bishop Pohjola is also facing trial for publishing Räsänen's pamphlet, Male and Female He Created Them: Homosexual relationships challenge the Christian concept of humanity, nearly 20 years ago. The charges against both defendants fall under the "war crimes and crimes against humanity" section in Finnish law, adding another layer of gravity to the case.
The case originated when Räsänen questioned her church's sponsorship of the LGBT event Pride 2019 in a tweet. Following this, she was subjected to 13 hours of police interrogations over several months.
During these interrogations, Räsänen was repeatedly asked to explain her understanding of the Bible. The extent and nature of these interrogations raised concerns about the state's role in matters of personal belief and religious expression.
In March 2022, a three-judge panel on the Helsinki District Court determined in a unanimous ruling that the government should not be interpreting "biblical concepts" and that the speech in question was not "hate speech." The court ordered the prosecution to pay the legal costs for the trial. Räsänen could have faced two years in prison and a fine if convicted.
Räsänen has been a member of the Finnish parliament since 1995. She was reelected in April 2023. She has also served as the chair of the Christian Democrats from 2004 to 2015 and was the Minister of the Interior from 2011 to 2015. As Minister of the Interior, Räsänen was responsible for church affairs in Finland.
"Cases like Päivi's create a culture of fear and censorship and are becoming increasingly common worldwide," Coleman said.
Räsänen insists that she has no ill will toward the LGBT community and claims those accusing her of hate speech are the ones dabbling in hatred.
"We all are sinners and we need Jesus. But now, I think there is a heavy hatred against Christian values in our society," Räsänen earlier told The Christian Post. "If you speak about gender issues — that there are two genders or that marriage belongs to one woman and one man — it arouses hatred against you in our society."