Actor Chris Pratt Reveals the Book That Keeps His Christian Faith Strong (Video)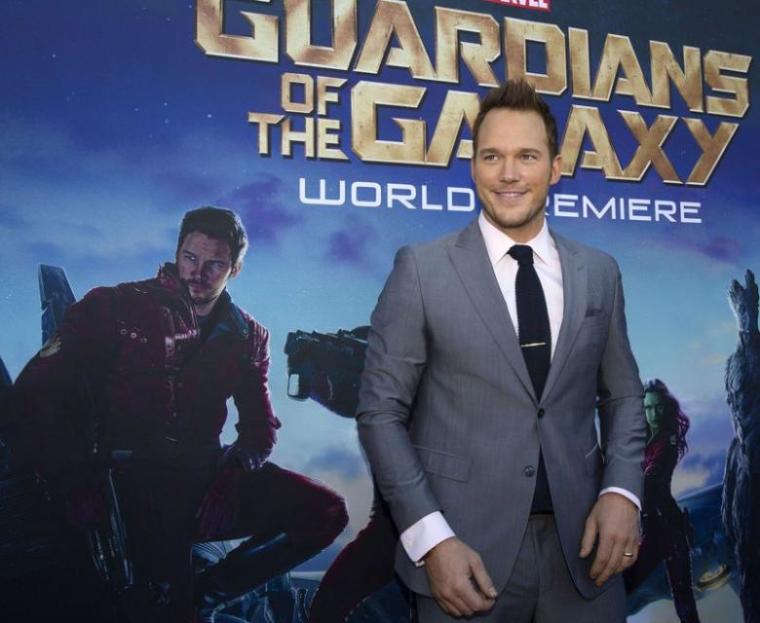 "Guardians of the Galaxy" star Chris Pratt revealed the book and author who have helped keep his faith strong after his public split from actress Anna Faris.
Pratt recorded a home video at the top of the month and shared a conversation he had with a fan who approached him.
Someone walked up to the actor and asked, "With the things going on in your life how do you keep the faith?"
"I read books by my pastor, Chad Veach in Zoe Church LA," Pratt responded. "I find his book Faith Forward Future to be very helpful!"
The 38-year-old then went on a small promotional pitch for the best-selling author and popular millennial pastor, Veach.
"The point is, Chad I love you," Pratt continued. "You should pick it up. It's really good. The title kind of says it all!"
Veach released Faith Forward Future this month in hopes of inspiring everyone to do all God has destined for them.
"The basis of the book really just comes from the idea that God has a plan for all of our lives," Veach told The Christian Post in a recent interview. "I was preaching this message in our church and I became further convinced of this idea that God has a plan for all of us."
Veach wishes to challenge people to look in the Bible at anybody who God used because they, too, had flaws, weaknesses and issues, "and that didn't change God's mind about His plan for their life."
Along with great spiritual counsel, Veach's Faith Forward Future offers practical tips from his experiences for entrepreneurs and big dreamers who have hit bumps in the road such as Pratt.
TMZ first reported that Pratt was attending Veach's church after his very public split with his wife of eight years, Anna Faris. The actor was seen taking his son, Jack, to a service at Zoe Church at the Del Rey Theater in Los Angeles.
Pratt's church attendance in August was his first outing after both he and Faris announced they were separating. Paparazzi took photos of the Virginia native leaving the church service.
Pratt, who is very vocal about his Christian faith, skyrocketed into fame in 2014 with leading roles in "Guardians of the Galaxy," "Jurassic Park" and "The Lego Movie." He and Faris announced their separation in August of this year.
"Anna and I are sad to announce we are legally separating. We tried hard for a long time, and we're really disappointed," Pratt posted on Facebook. "Our son has two parents who love him very much and for his sake we want to keep this situation as private as possible moving forward. We still have love for each other, will always cherish our time together and continue to have the deepest respect for one another."
For more information on Faith Forward Future, click HERE.