Actor Kevin Sorbo Not Too Fond of Atheists; Says They're Always 'So Angry'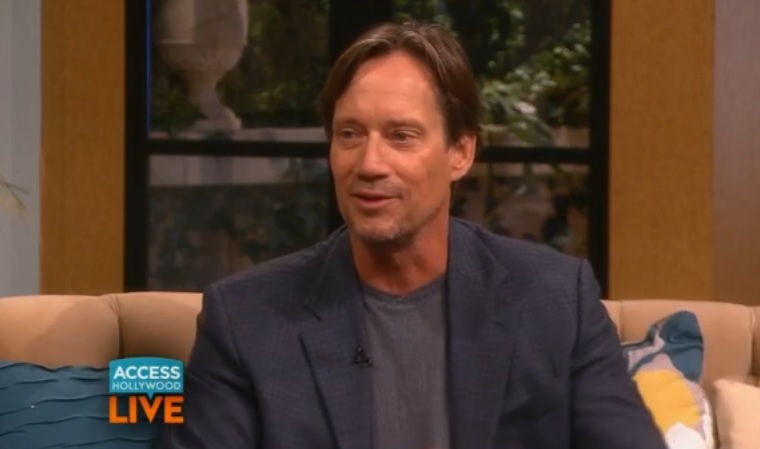 Actor Kevin Sorbo who starred in the Christian film, "God's Not Dead," says he did not have reservations about taking on an atheist role for the movie but he admits that he does not understand the logic behind atheist's lack of beliefs and why they are "so angry."
Sorbo, who is most famous for the '90s TV series "Hercules," played an atheist professor in the film whose belief system is challenged by one of his Christian students. He recently sat down with Access Hollywood Live to discuss the film's success and his take on skeptics.
"I'm a Christian myself and had to play an atheist. I see the anger of these (atheist) guys on TV and it's like 'wow, how do you get so angry at something you don't believe in?" said Sorbo.
He added, "What's interesting is that people say students don't get persecuted in universities because of their beliefs but it does happen. What's the big deal? I'm a 'live and let live' kind of guy. If you're an atheist, fine. If you're agnostic, we can talk. This movie is not to preach to the choir, we wanted the choir to come and obviously they did."
Furthermore, the actor said he is not fond of how atheists have a say in Christian traditions like Christmas.
"It's funny how they can get nativity scenes pulled down because they say it offends them but they're offended by something they don't believe in. What offends 90 percent of the country is that they take down nativity scenes but apparently the majority doesn't have a voice in the country anymore so what are you going to do?" said Sorbo.
The actor also noted that the film released earlier this year, made over $62 million at the box office, which is notable for a faith-based genre movie whose budget was $2 million.
In addition to discussing his views on atheists, Sorbo also talked about Robin Williams and how much he admired his work.
He says he was at the movies with his children on Monday when his phone kept vibrating with messages of Williams' death. He recalls being "blown away" as he sat there is disbelief.
"We weren't buddies but we met a number of times through the years…always a nice guy. We were at a charity event once for Mohammed Ali down in Phoenix to benefit Parkinson's disease and we had a very nice talk about everything, life, business, kids, it was just a nice little chat, nothing profound. It was just nice to hang with him because I'm a big fan."