Actor Samuel L. Jackson Calls on Celebrities to Sing 'I Can't Breathe' Song to Protest Police Violence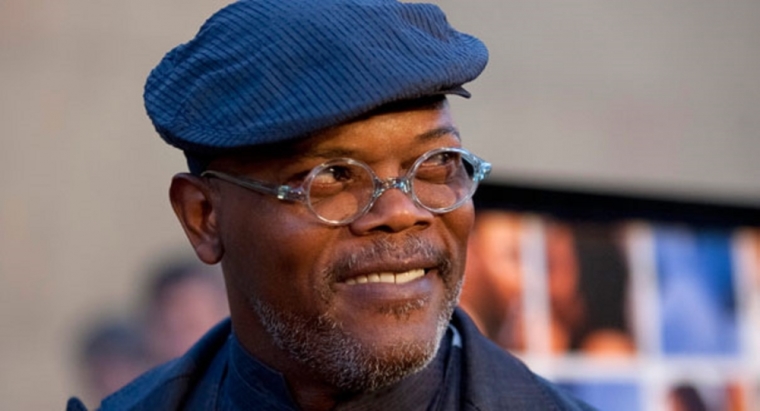 Popular Hollywood actor Samuel L. Jackson challenged his army of celebrity colleagues who participated in ALS Ice Bucket Challenge, which went viral this summer, to protest police violence against civilians Saturday by singing the "We ain't gonna stop 'til people are free" song.
Jackson made the call through a video posted on his public Facebook page the same day thousands of protesters flooded streets in New York City and Washington D.C. to march in protest against police violence.
"All you celebrities out there who poured ice water on your head, here's a chance to do something else. I challenge all of you to sing the 'We ain't gonna stop 'til people are free' song," said Jackson.
He then launched into the lyrics of the song singing with a somber and militant expression on his face.
"I can hear my neighbor crying, 'I can't breathe.' Now I'm in the struggle and 'I can't leave.' Calling out the violence of the racist police. We ain't gonna stop 'til people are free," he crooned.
As of Monday morning the video had been shared more than 54,000 times, liked nearly 50,000 times and elicited thousands of comments and a number of video responses from everyday people accepting Jackson's challenge, like 23-year-old acting intern Britt Michael Gordon.
"This challenge is not about fighting for civil rights by perpetuating more stereotypes. NO ONE in their right mind believes that ALL law enforcement officers are prejudice. What IS clear is that people are dead who shouldn't dead. And furthermore, we clearly do not live in a post-racial society," noted Gordon in a message accompanying his video posted to Facebook, which has been viewed 2,200 times as of Monday morning.
"I felt personally compelled to take a tiny bit of time to make this video because so often I feel completely helpless as a 23 year old kid on this planet. I often don't know what I can do to help with the struggle. Often the only thing I can do, which I feel has any sort of impact, is raise awareness," he continued.
"I believe that every American is equal under the law. And I believe as American citizens we all have a right to feel safe under the law. But I know that not every American does feel safe. And by posting this, I am advocating that America has responsibility to strengthen the trust and accountability that exists between the law and civilians. This is truly the least that I can do to support that cause," he added.
Watch others who have accepted Jackson's challenge below: