Actress Keke Palmer Says Faith Saves Her From Plastic Surgery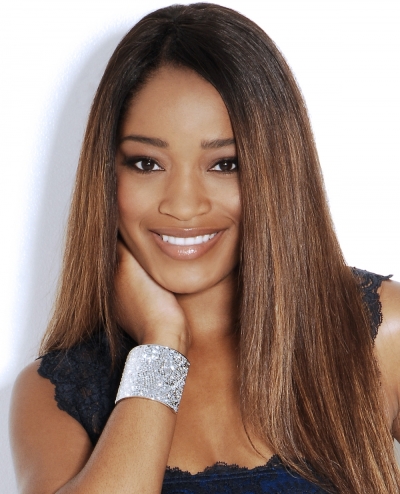 While a number of celebrities are getting surgical enhancements, "Scream Queens" actress and singer Keke Palmer says her Christian faith is saving her from feeling pressure to go under the knife.
"This is my natural body. I mean, I work out and stuff like that but for me, enhancements — and no offense to anyone else — enhancements haven't really been something I've been into," the 22-year-old entertainer told XO Necole.
"Ultimately, for me, [it's] a spiritual thing. I really don't want to have any surgeries if I don't have to. I don't want anything foreign going into my temple unless I have to."
While her decision to forego surgery may be unpopular in the entertainment industry, Palmer isn't being judgemental of anyone else's decision to do so.
"I think surgery has become very trendy now. It's a part of our pop culture," she said. "It doesn't bother me that I don't have it. And it doesn't make me think that I'm better than anybody because I haven't had surgery. It's just not my thing."
While Keke grew up in a Christian household near Chicago and sang in a church choir, she said she formed her own relationship with God outside of her parents by the time she was 16. And she acknowledges the fact that she is not a perfect Christian, but a human being whose faith is strengthened by her life experiences.
"I think that's the whole point to Christianity ... you have to live your life in order to understand God," she told The Christian Post during an interview earlier this year. "It's not about walking around trying to be perfect or going by a rule book."
On the contrary, Keke believes that God allows us to make bad decisions for a reason.
"That's how unbelievable the level of God's love is for us," she told CP. "It's that He's willing to allow us to go our whole life in darkness because in the end we turn back to Him anyway."
Although Palmer broke into the world of entertainment as a child star in major productions like "Akeelah and the Bee," the former Nickelodeon star admits some people did not want to see her transition into adult roles. However, Palmer said she had to do so for the greater good of her soul.
"Some fans do not want to see me grow up, but they have to understand that change is necessary for the growth of one's soul," she previously told MTV. "I have had people attack me on Twitter for cutting my hair, for trying out new styles and coloring — things that most young women do without scrutiny."
Still, Palmer realizes that she is a role model to some people and spoke about using that as motivation to continue to succeed in life.
"I've been in this industry for 13 years and I have kids and I have people that look up to me in my career. That support keeps me on my toes to always make the best decisions," she told XO Necole.
"But ultimately, I'm the one making that decision, and as long as I feel good about it, that's what matters the most. But people looking at me and having eyes on me, I use it as a good support and a positive way for me to continue to do well and stay on my path."