Actress Tisha Campbell-Martin Confronts Demons, Forgives Childhood Rapist in Powerful New Song (Video)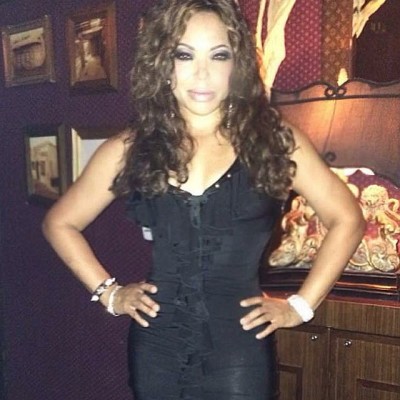 More than two decades after releasing her debut album Tisha, Hollywood actress Tisha Campbell-Martin is back with a powerful new single "Steel Here," which she said is about forgiving her alleged childhood rapist.
At age 3, Campbell, who's a Christian, was allegedly sexually assaulted by a man who apologized for the attack more than 40 years later via a five-page letter. She described the apology as a blessing and has since forgiven her attacker.
"When the letter arrived, it blessed me. It allowed me to FORGIVE and I'm so incredibly grateful," Campbell, 46, wrote via Instagram on Tuesday.
The painful experience inspired the "Martin" actress' new single "Steel Here," which she released on Monday. In the music video, a vulnerable Campbell is seen with words from her attacker's letter painted on her body.
"Video is abt forgiveness actual words r frm the apology letter I recently received frm the person who violated me at 3," Campbell tweeted to a fan shortly after the video's release.
The music video was directed by fashion photographer Viktorija Pashuta who Campbell said "illustrated the theme of #forgiveness in the mirrored room where I have to really look at myself and fight my own demons."
For years, Campbell bottled up anger and frustration stemming from the attack, but she has since freed herself of all negative emotions by finding forgiveness, which is reflected in her artistic music video.
"The color of the dress reps beauty and strength each dancer attached 2 me reps purging of anger, grudge, pain …," she tweeted. "… Low self esteem, self-deprecation or any negative emotion being released and the freedom from it."
The music video continues to make waves on social networking sites and the former "My Wife And Kids" star has said the response has been "overwhelming."
"I'm still overwhelmed and it's still a little surreal," she told EURweb last month.
The married mother of two co-wrote the song with producer B.Slade, formerly known as gospel artist Tonex.
"[B.Slade] came in and said, 'I know what to do with your voice,'" she recalled. "I was a little leery because the music business, there are so many people, producers who have come and said, 'I know what to do with you, call me tomorrow,' and then they don't call you tomorrow.
The actress, who is set to star on the forthcoming ABC sitcom "Dr. Ken," said she'll be releasing another album soon.
"It's R&B, but more hip-hop influenced," she said of the project. "It's really a celebration of myself and coming through all of the obstacles and not considering my age, or whether I'm put in a box or not. I just wanted to sing."