Adorable 3-Year-Old Makes Incredible Basketball Trick Shots (VIDEO)
Adorable 3-Year-Old Makes Incredible Basketball Trick Shots (VIDEO)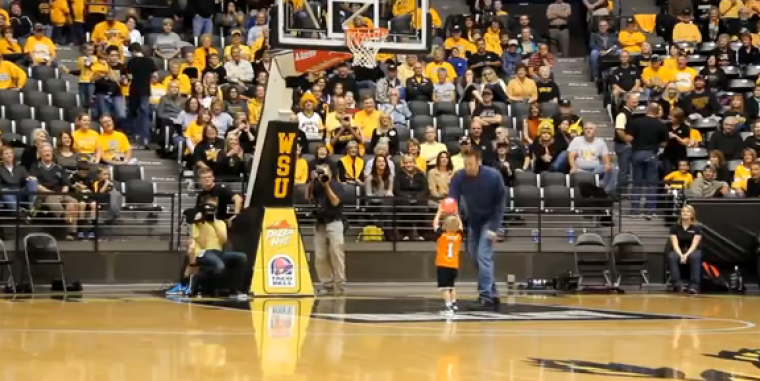 Little Titus is an adorable three year old who's claim to fame is through Internet videos of him performing amazing basketball trick shots. Just when you think there is no way possible this little guy can do it, he does it!
In Trick Shot Titus 3, he enlists the help of A-List stars, Channing Tatum and Bradley Cooper.
"Titus returns in what may be the greatest compilation of trick shots put together by miniature man," the Video description reads.
Watch the video below: