Adrienne Bailon Exclusive: 'The Real' Host Talks Praying On Set, Dishes Breakup Advice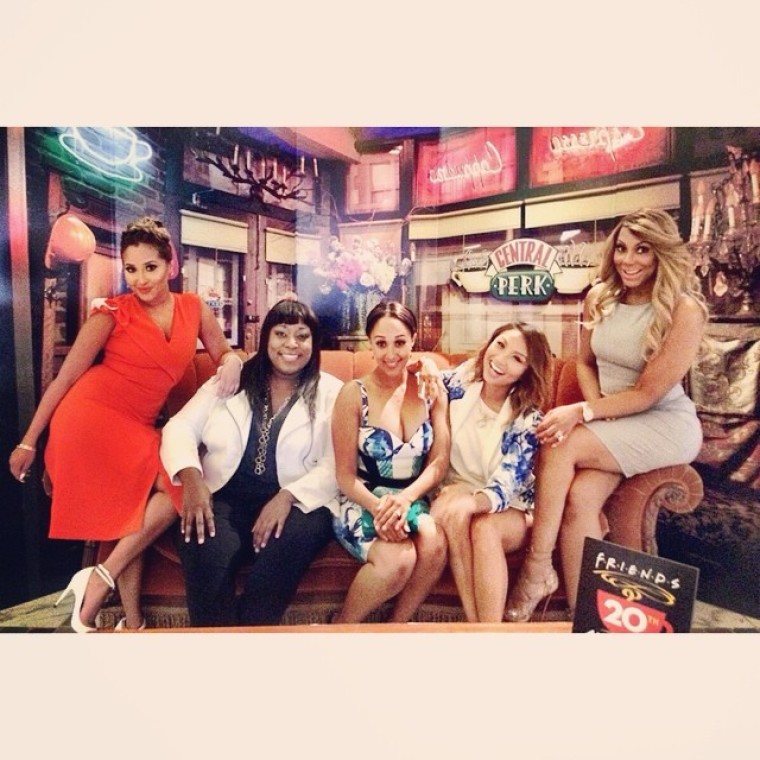 Adrienne Bailon does not subscribe to the notion of being a stereotypical Christian, but the triple threat holds her relationship with God responsible for her romantic life, the opportunity to co-host "The Real" talk show and surviving in a fickle entertainment business.
Bailon, the 30-year-old singer-songwriter, actress and dancer, broke into the music industry at the tender age of 15, when she was discovered in a church choir and chosen to join Latin singer Ricky Martin on tour. Since then, she has continued to evolve in the entertainment industry while singing for the R&B group 3LW, being a part of Disney Channel productions such as "The Cheetah Girls" before appearing in movies like "Coach Carter" and "I'm In Love With a Church Girl."
While Bailon has been featured in her share of films on the big and small screens, she now serves as a co-host of the new daytime talk show "The Real" which makes its debut Sept. 15. The entertainer insists she never expected to be a talk show host, but told The Christian Post why she decided to utilize the platform.
"Funny enough it wasn't my plan to say I wanted to be a talk show host but I kept getting these opportunities," Bailon told CP. "I said 'Lord if you're opening these doors than I might as well see what's up.' I said 'God if it be for me, let it be for me.'"
It seemed God answered her prayers when network executives had Bailon in mind for the show and introduced her to future co-hosts Tamar Braxton, Loni Love, Jeannie Mai and Tamera Mowry-Housley. The women immediately hit it off, and the show was granted a successful four-week trial run last year.
The chemistry between the five women was evident to many who watched the show, and Bailon even recalls people asking her if that had anything to do with the production or scripted dialogue. However, the rapport between the show's five hosts was not pre-written, but the result of something more divine.
"I love that all five of us as believers, before we walked out on that set every single day, we prayed. I don't know what anybody else's rituals are on other shows but I said there's something so special and so crazy about that," Bailon told CP. "We pray that God uses us individually to touch somebody, to make somebody laugh, to make somebody say 'Oh my God, I'm not alone!' For a woman that's at home that maybe can't go out with her girlfriends on a daily or even a weekly basis...she can kick back and watch the show and feel like we are her girlfriends and she can be a part of the show."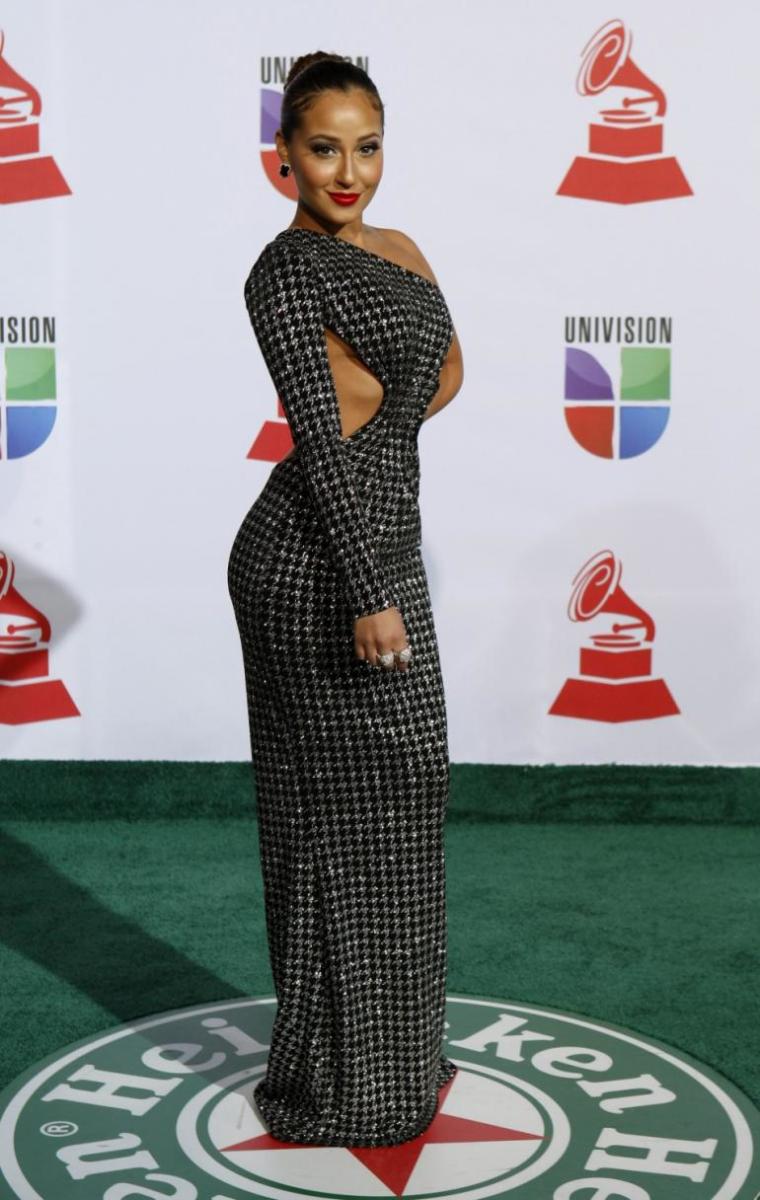 After a successful test run last year, Bailon is not quick to put too much pressure on herself now that the show will premiere for its first official season.
"I don't worry about, if I say (something) than certain people won't like me...or if I do a certain thing. I'm true to who I am and I know that God has placed me where I am for a reason," Bailon told CP. "I strongly have faith in God's hand over my life and that whatever is going to be it's going to be great and amazing as long as I'm in God's will."
The Christian entertainer has learned to carry that faith into her relationships after going through a very public breakup with "Keeping Up With The Kardashians" star Rob Kardashian, which people could not seem to forget years later. Now that she is happily in love with her Def Jam record executive boyfriend Lenny Santiago, Bailon realizes the best way to get over a breakup in a healthy way is to lean on God.
"It's so funny because in that moment you think you're going to die, you're like 'Oh my God, how am I going to live without this person.' In those moments, cling to God and build your relationship with God," Bailon told CP. "I love the saying, I believe it's from Maya Angelou, but it's a woman's heart should be so focused on God that a man has to seek Him to find her. It's funny because people in the world even say 'girl when you're not looking that's when the right one comes along.'"
While Bailon stresses the importance of forgiving people and letting go of bitterness, she also insists that people will recognize what a good relationship should look like when they are at peace.
"God gives you peace in a situation that's meant for you. I feel like the moment that you don't feel peace, you're not where you should be," Bailon told CP. "Being in a relationship that doesn't give you peace, that makes you not want to sleep at night, that makes you want to go through their phone and all of those things...that's not God's perfect plan for your life."
Although Bailon has been grounded in her faith since the days of embarking on a missions trip to Nicaragua at the tender age of 12, she admits to having spent less time in church prior to the release of her movie "I'm In Love With a Church Girl" last year.
"At some point doing the movie, a lot of the promo dates were in churches. So we literally did five different church services a day," Bailon recalled to CP. "I felt like I was spending all of this time in church and it was funny to me because although I always had my own personal relationship with God, I had not been going to church as often. So in that moment I realized how much I missed that environment and that really was the foundation of who I am."
Still, the entertainer says some people are shocked to learn how much of a priority her Christian faith is to her.
"I feel like a lot of times when I meet people and I tell them I'm a believer, they almost can't believe it. They're like 'How is that possible? You have fun, you go out,'" Bailon told CP. "You can minister to somebody anywhere, and you never know where you're going to be and whose life you can touch. Not always by saying, 'hey Jesus loves you' but maybe it's the way you live.'"
Instead of people worrying about the restrictions that the Christian faith may place on them, Bailon would like to take a different approach to Christianity.
"We always tend to think that being a Christian is about the no's and what you can't do. Why don't we ever approach it as, look at all the amazing things we can do because we have Christ," Bailon questions. "Why don't we celebrate the things that we can do through Christ? I think it's a different approach and I love that I can be somewhat of a light in a dark place."
Bailon can be seen on daytime television screens starting Sept. 15 on BET Networks and local stations. For more information about the time and stations that are airing "The Real," please visit http://thereal.com.