AFA Calls on 1 Million Target Customers to Sign Boycott Petition After Man Caught Recording Girls Undressing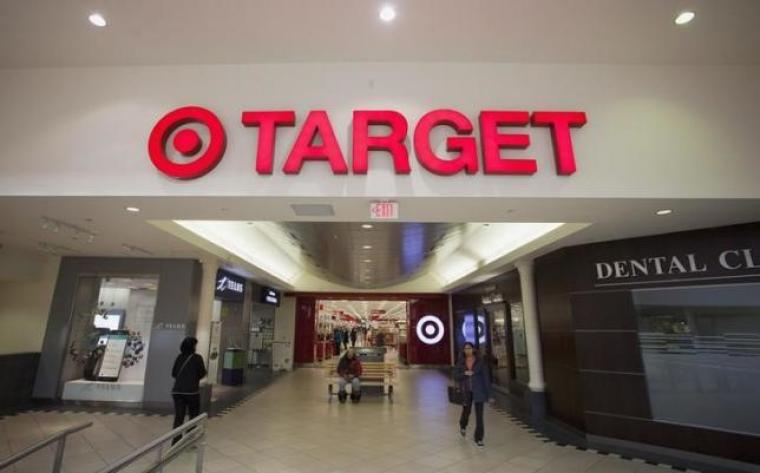 The American Family Association has again called for families to stop shopping at Target, following news that a man was arrested for recording juvenile girls in a dressing room at a store in Bedford, New Hampshire.
"Over the Independence Day holiday and throughout the month of July, we're asking all those who have signed the #BoycottTarget pledge to work diligently to get just one other person in their circle of influence to sign it as well. We want to give another boost to the boycott against Target's unsafe and family unfriendly bathroom and fitting room policy," AFA President Tim Wildmon said about the conservative group's petition, which has been signed by over 1.3 million people.
The Bedford Police Department revealed that the suspect, 22-year-old Zachery Bishop, was arrested last week following a report that a man was recording young girls who were changing clothes in the dressing room of the local Target store.
AFA has argued that Target stores are unsafe for children following new bathroom policies that allow customers and employees who are men to use women's bathrooms and changing facilities.
Target CEO Brian Cornell has asserted that the chain store giant's stance is based on being welcoming and helping everyone, including transgendered people, feel included. He has also insisted that Target is committed to safety.
"Our focus on safety is unwavering. And we want to make sure we provide a welcoming environment for all of our guests," Cornell said in May.
Wildmon said in the latest update that the chain store giant is turning a "deaf ear" to all the American families who have expressed their concerns at these policies, with fears that they could allow men to dress as women and target girls.
Different reports have shown Target's stock market troubles ever since the AFA boycott, with consumers pulling back on spending in the first quarter, though Cornell has denied that the market troubles have anything to do with the petition.
Wildmon suggested that "another drop in sales during the busy summer shopping season will garner some attention."
AFA also noted that its Public Policy Analyst, Abraham Hamilton III, attended the Target shareholder meeting earlier in June, discovering that the company has no intention of reversing its bathroom policy, and instead believes it is in its best interest in the long term.
The conservative group said that in response, it's next goal is to deliver another 1 million signatures to Target's headquarters.
"In order for corporate America to listen to the concerns of millions of Americans we must stand firm on our values. That means not spending money with companies that go directly against our values and put women and children in harm's way," Wildmon urged in a previous statement in June.