After Boy Scouts Split Over Openly Gay Youth, Christian Alternative Trail Life USA Draws More Than 14K Members in Less Than a Year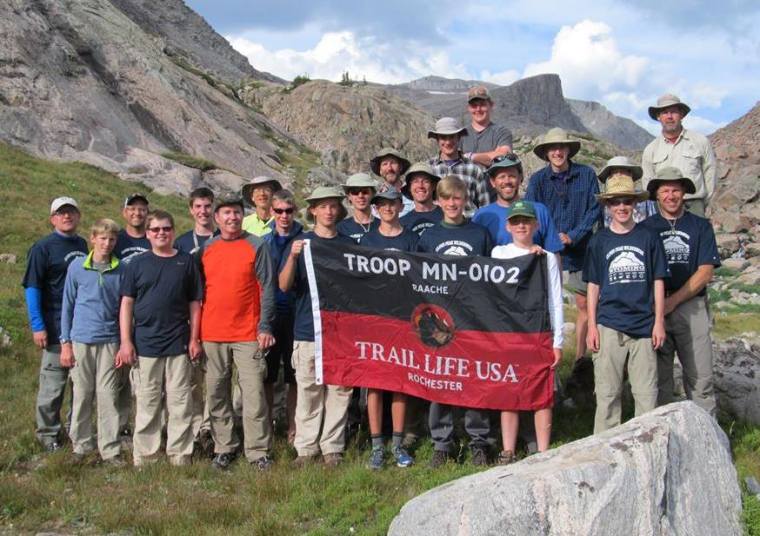 Trail Life USA, a new "unapologetically Christian" alternative to Boy Scouts of America, has attracted more than 14,000 members since it launched in January, and about half are former Boy Scouts who left the organization after it lifted its ban on openly gay youth last year.
Mark Hancock, chief executive officer of Trail Life USA which is headquartered in Florida, told The Christian Post Tuesday that the organization has 14,492 active members in 47 states; this amounts to approximately 460 troops and their numbers are increasing by the hundreds every week.
"... [W]e are adding a couple hundred members a week," said Hancock. Along with the 460 troops in operation, Hancock noted that 300 additional troops are in the pre-charter stage. These are troops that have expressed interest in the organization, paid a fee and are now being evaluated by Trail Life USA.
"We would have grown a lot faster if we weren't so strict with our chartering requirements, but we're building a strong foundation of troops that are aligned with the Christian principles we uphold," he said.
Hancock explained that when they first launched in January, many people who signed up said they were doing so in response to the Boy Scouts' decision to lift the ban on openly gay youth in the organization last May.
He noted, however, that a significant number of Trail Life USA's members also represent an untapped market.
"Initially people would say that is what got us launched (the Boy Scouts decision), because a lot of people were not happy with that decision and were looking for an alternative. As it turned out, though, almost 50 percent of our troops have never been involved with Boy Scouts of America," said Hancock.
"We found that we have actually struck a market that was there all along that nobody was able to really reach; or folks, for some reason or another, were never interested in Boy Scouts, but when Trail Life came along they gained interest," he said.
He further explained that the organization is now fully focused on its Christ-centered program.
"Although I can say that back in the beginning pieces of the [Trail Life USA] coalition were in response to that (Boy Scouts decision), now we're pretty much running on our Christ-centered model. We're not running really in competition with anybody. … We are unapologetically Christian. We are male focused. Our values are drawn from the Bible," emphasized Hancock.