After Faith-Filled Career, Eagles Quarterback Nick Foles Says He Wants to Be a Pastor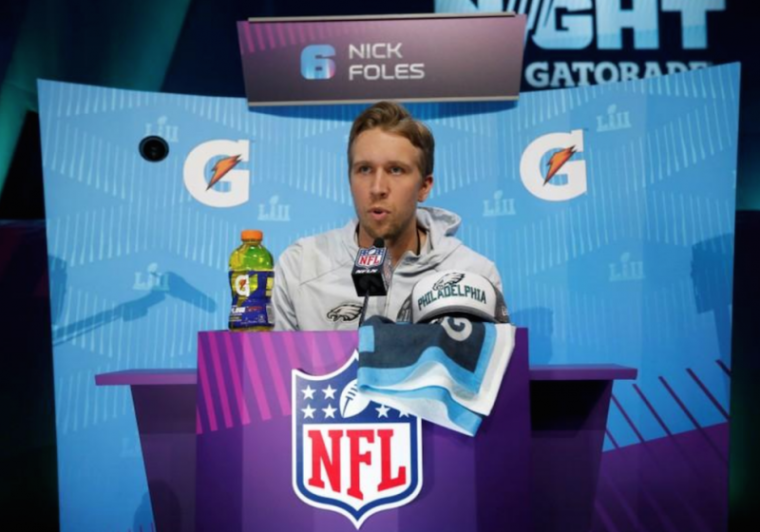 On Twitter, the bespectacled Philadelphia Eagles quarterback Nick Foles places his faith in Jesus before everything else that defines him in his tagline. "Believer in Jesus Christ, husband, father, son, brother," he writes. It's no surprise then that at the end of his football career, Foles plans to become a pastor.
"I want to be a pastor in a high school," the 29 year old said at a news conference ahead of Super Bowl LII in Minneapolis at U.S. Bank Stadium where his team will face off with the vaunted New England Patriots on Sunday.
"It's on my heart. I took a leap of faith last year and signed up to take classes at seminary. I wanted to continue to learn and challenge my faith. It's a challenge because you are writing papers that are biblically correct. You want to impact people's hearts," he said.
"When I speak to (students), that's such a time of young men and young women's lives that there's a lot of things that are thrown at them. So much temptation in this world, so much going on with social media and the internet that you want to talk to them and address it, and share all the weaknesses I have because I've fallen many times," Foles added. "It's something I want to do. I can't play football forever. I've been blessed with an amazing platform and it's just a door God has opened, but I still have a lot of school left and a long journey."
If the Eagles win over the Patriots on Sunday, it will be the franchise's first Super Bowl championship since 1960. At the start of the football season, however, it didn't look as though Foles would be the one to lead the team's latest charge to football glory.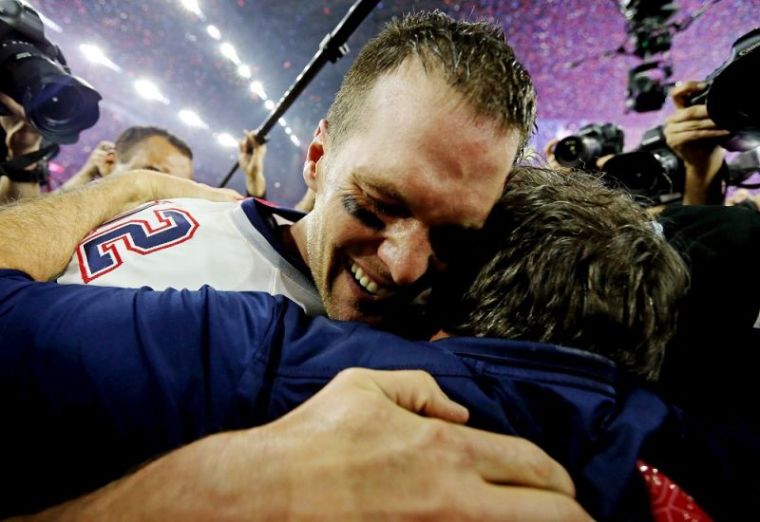 After suffering a few years of inconsequential performances since 2013 when he made the Pro Bowl after making 27 touchdown passes for Chip Kelly's Eagles, he was thinking about retiring. Before making the decision, however, Foles and his family prayed and he chose to remain in the NFL.
He returned to the Eagles this season to play backup quarterback to the Eagle's superstar quarterback Carson Wentz. When Wentz got injured with a torn ACL in December, Foles was ready and he powered his team to success with a lot of "faith throws," according to Kevin Clark of The Ringer.
Philadelphia Eagles quarterbacks coach John DeFilippo told Clark that "the backup quarterback in the NFL gets zero reps with the starters. Zero."
And when Foles stepped into the starting role with the Eagles he also stepped into the team's reliance on "faith throws" in their offense. A faith throw, says Clark, is when "a quarterback chucks the ball downfield before anything looks like it might be developing and, yes, has faith that, say, the tight end will break in his route and immediately separate from his safety."
While they are not hard to do, they are hard to complete because they require a certain rapport between the receivers and the quarterback. Foles showed his ability to hit these faith throws, and the team rallied behind his leadership. 
Clark called what Foles did a football "miracle."
"When you consider how little time he had to prepare to take over the offense, how little football he'd played in the past two years, and how he'd completely fallen out of the NFL's collective consciousness until six weeks ago, Foles' emergence in the playoffs as an efficient quarterback is a small, modern football miracle," Clark wrote.
Perhaps after overcoming the urge to give up and walking in faith helped prepare Foles for his many faith throws.
"It took a lot more faith to come back and play than it would've to go in the other direction," Foles told the AP.
"Either way would've been fine. Either way, I would've trusted in God. I would've done something else and glorified God in that instance. I knew as a person that the more growth I've had and the more opportunity I would have to glorify God and trust in him would be to go back and play football," he added.