After the Election, What Is to Become of Evangelicals?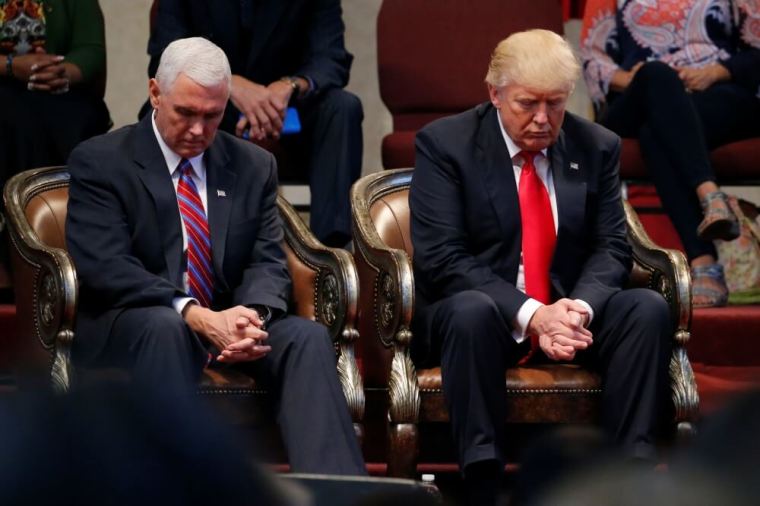 What happens after this November's American presidential election will undoubtedly be momentous.
Will Donald Trump concede defeat or will he further inflame the passions of his supporters (and weaken the constitutional consensus that makes American democracy plausible) by claiming that the election had been stolen from him?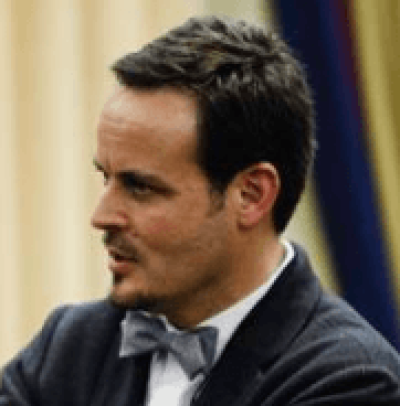 How will the forthcoming wrestling match between old school conservatives and white nationalists over the future of the American Right play out, and what will that mean for the Republican Party?
How will Russia, Iran, and ISIS respond to the prospect of Hillary Clinton as a more aggressively interventionist American president, and how will their responses affect the state of affairs in and near the Middle East?
I can go on and on, listing questions of genuine import with regard to the aftermath of this coming election. But for readers of The Christian Post, I want to argue, the most momentous question should be: What will American Christians make of this presidential election?
When I wrote about the Republican primary in February, more than a third of self-identified white evangelical voters supported Mr. Trump. While some evangelical opinion leaders are belatedly renouncing Mr. Trump, as of October 11 65% of self-identified white evangelical voters supported Mr. Trump. While respect is due to evangelical opinion leaders who are vocally opposing Mr. Trump (such as Beth Moore, Christianity Today's Andy Crouch, and the Ethics & Religious Liberty Commission of the Southern Baptist Convention's Russell Moore), Richard Rohr may well have predicted accurately when he tweeted that, "The evangelical support of Trump will be an indictment against its validity as a Christian movement for generations to come."
Nearly two thirds of self-identified white evangelical voters in America continue to support the overtly racist, misogynistic, and religiously bigoted presidential campaign of Donald Trump. Whether or not these citizens consider themselves to be pro-life with regard to abortion, it is clear that theirs is not in the first place a politics concerned with the dignity of all human persons, as being created in the image of God. What, then, is to be done by evangelicals?
What America needs most now from its evangelical citizens is a thoroughgoing Christian personalism. Not only a personalism focused on the single issue of abortion (although certainly a personalism that brings new depth, scope, and care to pro-life activism), but also a personalism that can nourish the commitment to human rights that defines America. A personalism that can serve as a bulwark against the acid of individualism, the allure of statism, and the idolatry of race at home, while revitalizing an American internationalism motivated and constrained by a commitment to the dignity of the human person. This kind of personalism is best learned in church.
About three decades ago, in my early twenties, my spiritual arrogance resulted in a situation that left me humbled by my own lack of good judgment, deeply disappointed in Christian community, and desperately wanting to feel reconnected to the love of God. The situation lingered, my desperation deepened, and at long last I made a pilgrimage to the monastery of the Anglican Society of the Sacred Mission, in the foothills of South Africa's Drakensberg Mountains, to seek advice from Father Anthony Perry, who had been a significant mentor after my conversion to faith in Christ. His advice was stern, clear, and simple: "Read the Bible, pray, and go to church."
I protested at the time, certain that there had to be some secret magic that would more mystically wire me into the presence of God, but Fr. Anthony would not budge. Prone to wander, in the decades since I have come to recognize his wisdom — and the sufficiency of these means of God's grace. And what I needed — what I continue to need — is what American evangelicalism needs now: a recovery of first things, a renewed catechesis, a revitalization of ecclesial discipleship. Not as a withdrawal from political responsibility, but so as to recover the meaning of political responsibility, under God.
The present acquiescence of two out of every three white American evangelicals to the racism, misogyny, and religious bigotry of the Trump campaign suggests that there is much to be learned about being image-bearers of God in this place and time. It is in the life, death, resurrection, and ascended reign of Jesus that we encounter humanity as God intends it to be. It is as we learn how to be followers of Jesus our Lord that we are best prepared (among other things) for the vocation of democratic citizenship: contributing to the defense and administration of justice for the good of our fellow humans. And it is at the baptismal font, at the communion table, in the frequent hearing of the story the Bible tells, and in the regular praying of the Psalms that Christians through the ages have learned what it means to follow Jesus.
Gideon Strauss is Associate Professor of Worldview Studies at the Institute for Christian Studies and commutes between Montreal, Toronto, and Cape Town.