Evangelicals Risk 'Destroying Our Moral Credibility' in Voting for 'Beneath Human Decency' Trump, Al Mohler Says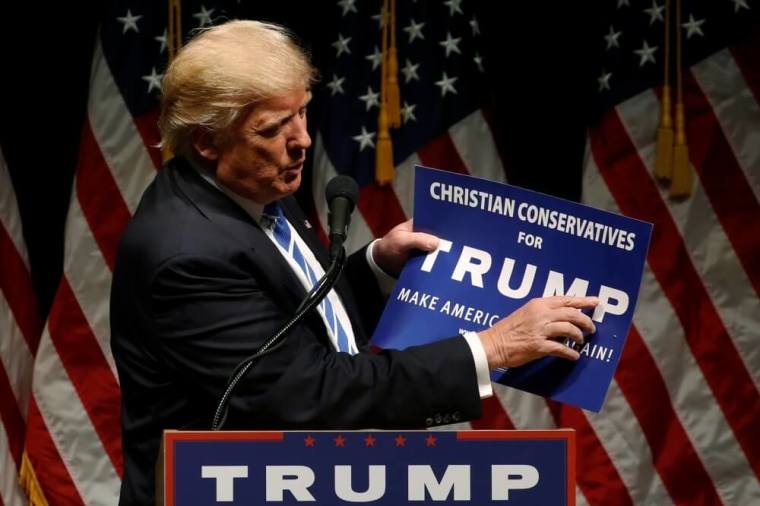 R. Albert Mohler Jr., president of The Southern Baptist Theological Seminary, has called the upcoming 2016 U.S. presidential election a "disaster," and argued evangelicals risk destroying their moral credibility if they vote for Republican nominee Donald Trump.
"When it comes to Donald Trump, evangelicals are going to have to ask the huge question, 'Is it worth destroying our moral credibility to support someone who is beneath the baseline level of human decency for anyone who should deserve our vote?'" Mohler said in an appearance on CNN, responding to a recently released 2005 tape featuring lewd comments by Trump on women.
"I think that's a far bigger question than the 2016 election. This election is a disaster for the American people; it's an excruciating moment for American evangelicals," he added.
Mohler noted that evangelicals will be on opposite sides on November 8 come voting day, and many continue to have a huge problem with Democratic nominee Hillary Clinton's support for abortion. At the same time, however, many evangelicals have reservations about voting for Trump, a candidate who he said "we would not allow our children to be around."
"Can we put up with someone and can we offer them our vote and support when we know that person not only sounds like what he presumes and presents as a playboy, but as a sexual predator?" Mohler continued.
Evangelical speaker Julie Roys, host of a national talk show on the Moody Radio Network called "Up For Debate," also wrote in an op-ed for The Christian Post this week that evangelicals who defend Trump after all his controversies are destroying the church's witness.
"How on earth can evangelicals maintain any moral platform from which to speak out against abortion and gay marriage if we're going to dismiss and normalize adultery and sexual assault?" Roys asked.
"The evangelical hypocrisy meter is redlining right now — and the world, as well as our own children, are taking note," she added.
Still, other evangelical voices have warned that Christians have to choose between the lesser of two evils, and said that there are ways to justify voting for Trump.
Eric Metaxas, host of the nationally syndicated "Eric Metaxas Show," wrote in an article for The Wall Street Journal that if Clinton is elected president, conservatives will lose the chance to see Supreme Court justices who value the Constitution elected.
"Many say Mr. Trump can't be trusted to deliver on this score, but Mrs. Clinton certainly can be trusted in the opposite direction. For our kids and grandkids, are we not obliged to take our best shot at this? Shall we sit on our hands and refuse to choose?" he asked.
"A vote for Donald Trump is not necessarily a vote for Donald Trump himself. It is a vote for those who will be affected by the results of this election. Not to vote is to vote. God will not hold us guiltless," Metaxas argued.
Tony Perkins, president of the Family Research Council, said that whichever way one looks at it, Christians are caught between a rock and a hard place this election season.
"In an election between two people who have said and done things that stand in contradiction to biblical values and truths, Christians are intently wrestling with what they should do. I know, because I'm one of them. For some, the temptation to throw in the towel and walk away has been overwhelming," Perkins wrote in another op-ed for CP.
"The choices we have before us in the presidential race are disappointing, but they're also a reflection of who we've become as a country. Too many Christians have become comfortable sitting in the safety of the sidelines rather than being in the battle for the heart and soul of America and her future," he added.