John Piper Says Both Donald Trump and Hillary Clinton Should Quit the Race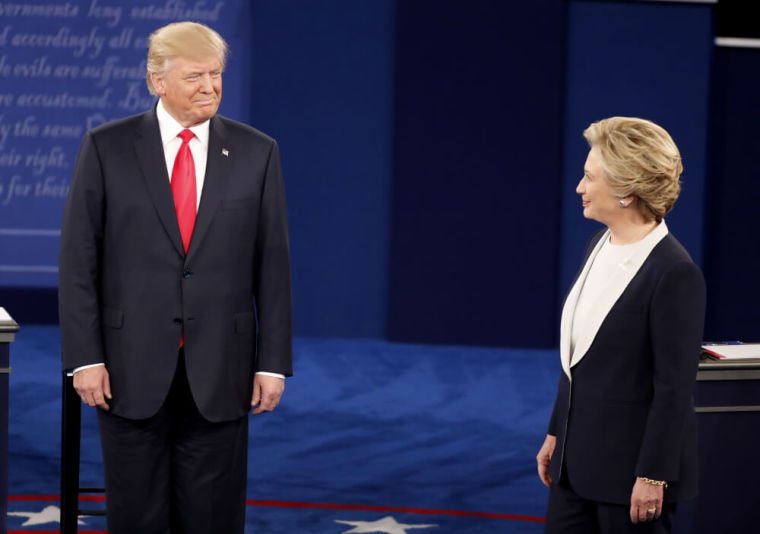 John Piper, founder of Desiring God and chancellor of Bethlehem College and Seminary, believes that both major party nominees should withdraw from the presidential race.
The United States is a few weeks away from deciding their next president, with the two most likely to win being Democrat Hillary Clinton and Republican Donald Trump.
In a message posted to Twitter on Tuesday, Piper stated that he believed both Clinton and Trump should step down from their campaigns.
"Of course, Trump should step down as Olasky and Grudem say. So should Hillary. That is what 'unqualified' means. It's never been a question," tweeted Piper.
As of Thursday afternoon, the comment has gotten over 1,000 retweets and more than 2,000 likes, as well as several comments expressing diverse opinions on Piper's views.
In his tweet, Piper referenced evangelical theologian Wayne Grudem and World Magazine editor Marvin Olasky, each of whom has written works calling for the withdrawing of Trump from the race.
In a column recently posted to the conservative website Townhall.com, Grudem explained that he was taking back his initial support for the controversial Republican nominee.
"I did not take the time to investigate earlier allegations in detail, and I now wish I had done so. If I had read or heard some of these materials earlier, I would not have written as positively as I did about Donald Trump," wrote Grudem.
"I am not now sure who I am going to vote for. I absolutely will not vote for Clinton. I'm hoping that Trump will withdraw."
In an opinion piece authored along with World Magazine's editors, Olasky argued that Trump should drop out, noting that back in 1998 his publication had called for then President Bill Clinton to resign due to his sex scandal.
"A Clinton resignation would have been good for America's moral standards in 1998. A Trump step-aside would be good for America's moral standards in 2016," argued Olasky et al.
"It's still not too late to turn the current race between two unfit major party candidates into a contest fit for a great country."
The World Magazine editors and Olasky went on to reason that by not having Clinton resign in 1998, "we set the stage for even worse behavior when we ignore blatant offenses."
"We don't know if God will rescue our nation from the pit into which our politics have fallen. We don't know if He will rescue WORLD from the ire some Trump supporters will feel," continued Olasky et al.
"We hope and pray that He will — but if He doesn't, He is still God, holding the future of individuals and nations in His hands. May His name be praised forever and ever."