After Three Straight Months, Faith-Based Movies Nearly Out of Top 10
A 10th place finish by Heaven Is for Real over the four-day weekend kept Memorial Day weekend from being the first without a faith-based movie in the top 10 since February 21-23, the week before Son of God debuted in theaters.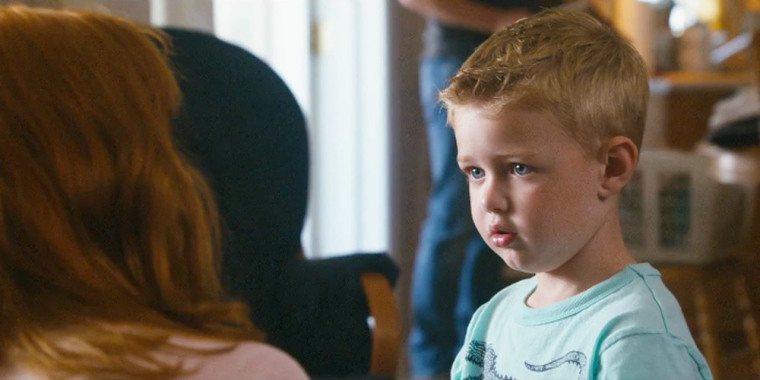 Based on the bestselling book, Heaven Is for Real earned $2 million in its sixth week open. With a budget of $12 million, the film has thus far generated nearly $86 million.
X-Men: Days of Future Past won the extended weekend with $91.4 million.
Moms' Night Out which was heavily marketed to family audiences, fell from 10th to 13th over the weekend. The film made roughly $700,000, bringing its total haul to $8.7 million. The comedy, starring Catholic actress Patricia Heaton, cost $5 million to make according to Box Office Mojo.
March release God's Not Dead dropped out of the top 30 this week and Box Office Mojo contained no figures for the movie's financial performance. Posts on the movie' Facebook page informed viewers that Memorial Day weekend would likely be their last chance to catch the movie in theaters.
According to Box Office Mojo, the movie is the seventh highest grossing Christian film and brought in nearly $60 million over its nine week run. The low-budget film, which cost $2 million to make, trails Mel Gibson's Passion of the Christ, three Chronicles of Narnia films, and 2014 hits Heaven Is for Real and Son of God.
Heaven Is for Real is the final well-known faith-based film in theaters until Exodus: Gods and Kings premieres in the U.S. on December 14. Christian Bale will star as Moses, Aaron Paul as Joshua, Joel Edgerton as Moses' step-brother and Pharaoh Ramses, Signourney Weaver as Tuya, Moses' Egyptian mother, and John Turturro as Seti, Moses' Egyptian foster father.
A film about the life of Mary is also scheduled for later this year.
Earlier this month, the founding partner of Christian film studio Pure Flix Entertainment, which produced God's Not Dead, and Hollywood actor himself, David A.R. White, said that despite his credentials, making movies for a Christian audience is challenging.
"I don't think it's any mystery that any Christians can be some of the most judgmental people on the planet," White told The Christian Post recently, laughing. "You're dealing with that, but at the same token, they are also some of the most loving people. You have a wide array of people that are watching something and you cannot please everyone at the same time. Half the people will love it; half the people will hate it. Half the people won't see it."
In addition to its financial success, White says God's Not Dead has also had an impact on moviegoers themselves.
"[In one viewing,] the paramedics were called in, so they stopped the movie and they all gathered around, everyone in the theater, and prayed for this man. Another time, the print went down and people started singing a hymn in the theater," said White. "It's really turned into an event, almost a cause type of film."