Al-Qaeda Second in Command Killed in Drone Strike; Once Incited Jihadists to 'Eliminate the Cross'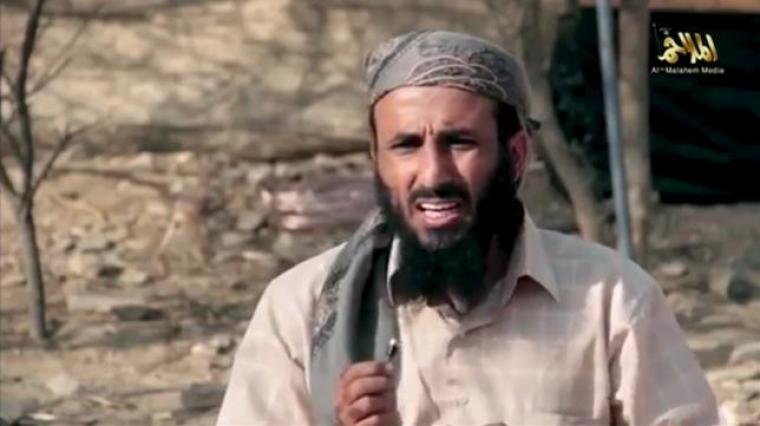 Nasir al-Wuhayshi, the man recognized as al-Qaeda's second in command, has reportedly been killed in a drone strike in Yemen, marking the terror group's heaviest loss since the death of leader Osama bin Laden.
CNN reported that al-Wuhayshi led the al-Qaeda in the Arabian Peninsula branch, which is one of the most active wings of the faltering terror group.
AQAP released a video statement on Tuesday confirming his death, and announced that military chief Qasm al-Rimi would be taking his place.
"We in al-Qaeda in the Arabian Peninsula mourn to our Muslim nation ... that Abu Baseer Nasser bin Abdul Karim al-Wuhayshi, may God have mercy on his soul, passed away in an American strike which targeted him along with two of his mujahideen brothers," Khaled Batarfi, a senior member of the group, said in the video.
Yemeni officials said the AQAP leader and two of his aids were killed in an airstrike attack in Mukalla, located in southeastern Yemen's Hadramawt province.
Al-Wuhayshi has made several provocative statements during his time, and in April 2014 told followers in Yemen that "We must eliminate the cross. ... The bearer of the cross is America!"
His remarks echo warnings released by terror group ISIS earlier this year, which beheaded 21 Coptic Christians in Libya in a video titled "A Message Signed With Blood to the Nation of the Cross."
While ISIS has grown significantly in the past year and has conquered territory across Iraq and Syria, al-Qaeda has refused to pledge allegiance to ISIS' leadership, and has largely been pushed to the sidelines.
Terrorism analyst Paul Cruickshank called the development "the biggest blow against al-Qaeda since the death of bin Laden."
BBC News noted that al-Qaeda militants in Yemen remain active, however, and have seized territory and infrastructure.
Islamic groups analyst Murad Batal al-Shishani added:
"Nasser al-Wuhayshi was a major global figure among jihadists, even supporters of al-Qaeda's rival Islamic State viewed Wuhayshi with respect."
"As well as creating AQAP itself, Wuhayshi also played a major role in forming the AQAP off-shoot, Ansar al-Sharia, in 2011, to appeal to disaffected youth in Yemen at the time of the Arab Spring. AQAP's leader cultivated good relations with local tribes, which helped his group advance in various places in the south of the country."
Al-Shishani reflected that al-Wuhayshi's death "is no doubt a big blow for AQAP, but it seems to have been prepared for this moment, swiftly naming another highly influential figure, Qasim al-Raymi, to succeed him."
Cruickshank suggested that the successor, al-Rimi, is also a formidable leader, which he called the "brains of the operation."
He said that the change in leadership is expected to have "a degree of continuity" as al-Wuhayshi and al-Rimi worked closely together.