Alabama Chief Justice Roy Moore Defies Federal Court on Gay Marriage; SPLC Files Ethics Complaint
A civil rights group that lists many conservative organizations as hate groups for opposing gay marrriage has filed an ethics complaint against Alabama Chief Justice Roy Moore.
The Montgomery-based Southern Poverty Law Center filed the complaint against Moore over an official letter he released declaring his refusal to recognize gay marriages in the state.
Filed Wednesday, the SPLC's complaint was brought before the Judicial Inquiry Commission of Alabama and alleged that "Moore's actions violate Alabama's Canons of Judicial Ethics in numerous and significant regards."
"Chief Justice Roy Moore has improperly commented on pending and impending cases; demonstrated faithlessness to foundational principles of law; and taken affirmative steps to undermine public confidence in the integrity of the judiciary," argued the SPLC.
"For all these reasons, we respectfully request that this Judicial Inquiry Commission investigate the allegations in this complaint and recommend that Chief Justice Moore face charges in the Court of the Judiciary."
In a statement released Tuesday, SPLC President Richard Cohen said that while Moore could as private citizen make such declarations his position as chief justice limits his speech on the matter.
"Moore is once again wrapping himself in the Bible and thumbing his nose at the federal courts and federal law," said Cohen.
"As a private citizen, Moore is entitled to his views. But as the chief justice of Alabama, he has a responsibility to recognize the supremacy of federal law and to conform his conduct to the canons of judicial ethics."
SPLC's ethics complaint against Moore came in response to an official letter the Alabama Chief Justice wrote in response to a federal judge striking down the state's constitutional ban on gay marriage last week.
"As Chief Justice of the Alabama Supreme Court, I will continue to recognize the Alabama Constitution and the will of the people overwhelmingly expressed in the Sanctity of Marriage Amendment," wrote Moore to Governor Robert Bentley.
"Be advised that I stand with you to stop judicial tyranny and any unlawful opinions issued without constitutional authority."
In June 2006, Alabama voters overwhelmingly approved a ballot initiative meant to add an amendment to the state constitution banning same-sex marriage.
Known as Amendment 774 or the Sanctity of Marriage Amendment, it was approved with over 80 percent of the vote.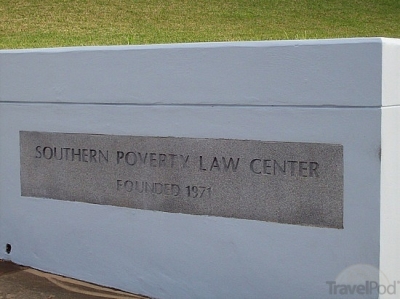 Last week, U.S. District Judge Callie V. S. Granade ruled the state's ban on gay marriage unconstitutional.
Alabama's government has opted to continue defending the constitutional amendment, filing a request to grant a stay until the US Supreme Court renders a decision on the matter.
Earlier this week, Granade granted a two week stay in her decision, rejecting Alabama's request to stay the ruling until the Supreme Court makes a decision.
The two week stay does give Alabama time to file an appeal with the Eleventh Circuit Court of Appeals, which may grant an extended stay on the Granade ruling.
Some observers, reported Fox News, believe that the ruling, even if it takes effect, may have a more limited scope than assumed.
"The Alabama Probate Judges' Association maintains that Friday's ruling applies only to the parties in that case, and that it doesn't require judges to issue marriage licenses to other same-sex couples," noted Fox.
"One probate judge and president of the association, Greg Norris of Monroe County, said probate judges have a duty to issue licenses in accordance with Alabama law, which means they can't issue them to same-sex couples."
Judge Moore is not the only figure to recently sound off on continuing to uphold state level bans on gay marriage despite judicial actions.
Potential GOP presidential candidates including Louisiana Governor Bobby Jindal and U.S. Senator Ted Cruz of Texas have stated their intentions to have an amendment added to the U.S. Constitution allowing for states to decide to have bans.
"I believe that marriage is between a man and a woman. My faith teaches me that, my Christian faith teaches me that," said Jindal in an interview with ABC's "This Week' host George Stephanopoulos.
"If the Supreme Court were to throw out our law, our constitutional amendment -- I hope they wouldn't do that -- if they were to do that, I certainly will support Ted Cruz and others that are talking about making an amendment in the Congress and D.C., a constitutional amendment to allow states to continue to define marriage."