Alabama Roll Tide, Georgia Bulldogs Players Pursuing Relationship With Jesus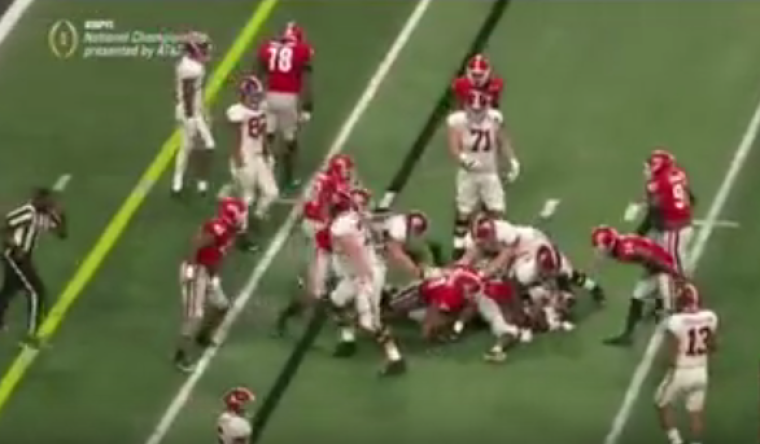 Alabama Crimson Tide may have bested SEC rivals Georgia Bulldogs on the football field Monday night with a 26-23 win in the College Football Playoff National Championship game, but players from both teams have revealed that they found victory in Jesus Christ.
In the annual college football profile edition of FCA Magazine, a number of football players went on record to speak about their passion for Christ. While players from various teams around the nation spoke on the matter, many from Georgia and Alabama gave insight about how they pursue a relationship with Christ before the big game played out.
Georgia tight end Jeb Blazevich told FCA about the importance of spending quality time with Jesus.
"I pursue a relationship with Christ through spending quality time with Him," he said. "Without spending time every day with Jesus, listening and talking to Him, I can't be the man I want to be."
Georgia safety Aaron Davis says the way he lives his life is indicative of his relationship with Jesus.
"I passionately pursue a relationship with Christ through the way I live my life," Davis said. "I feel like if I can serve as many people as I possibly can and study the Word, then I can continue to grow in my relationship with Him."
Alabama defensive back Minkah Fitzpatrick said reading his Bible helps his relationship with God.
"I pursue a relationship with God by spending time in His Word and being in His presence," the athlete said. "He is a relational God, so forming a relationship with Him is most important to me."
Alabama Punter J.K. Scott revealed just how passionate he was by reflecting on how much Jesus has done for him.
"Jesus left Heaven—perfect communion and happiness with the Father—and died for me, just for a shot that I would even consider Him. Why would I not," he said. "Why would I hold on to what I think is my life when I really have nothing without Him?"
After the big game, Tua Tagovailoa, the Alabama freshman quarterback who helped rally his team to a big win, found his family and prayed. When he was interviewed by ESPN after the game, the QB used his big moment to lift up the name of Jesus.
"First and foremost, I'd just like to thank my Lord and Savior, Jesus Christ. With Him, all things are possible," he said. "That's what happened tonight."
He went on to glorify God for what He's done for the athlete's family.
"All glory goes to God," Tagovailoa said. "I can't describe what He's done for me and my family. Who would have ever thought I would have been here, right now in this moment. So, you know, thank God for that, and I'd just like to thank my teammates and coach Saban for giving me the opportunity."