Alabama Senate Approves Megachurch Having Its Own Police Force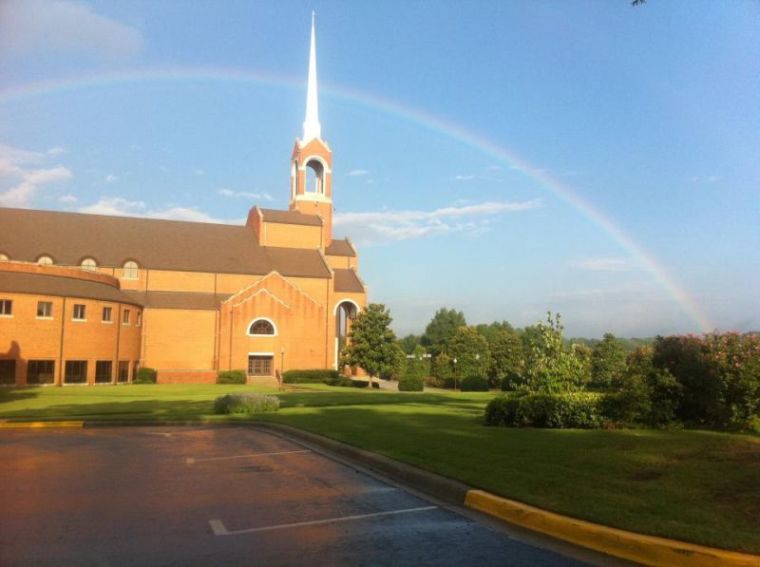 A megachurch in Alabama is poised to soon have a personal police force, a move that concerns some, with the state Senate voting to support it by a wide margin.
For the third consecutive year a bill concerning Briarwood Presbyterian Church having a police force of its own has come before the state legislature. On Tuesday it was passed by the Senate 24-4. The legislation will also have to be green lighted by the state House and then head to the desk of Kay Ivey, the new governor who assumed office this week following scandal-ridden Robert Bentley's recent resignation, who is expected to sign it into law.
This marks be first time in the Alabama's history that the state has allowed a non-school entity like a university to have its own police force. The church has previously relied on off-duty cops to police its events.
"After the shooting at Sandy Hook and in the wake of similar assaults at churches and schools, Briarwood recognized the need to provide qualified first responders to coordinate with local law enforcement," church administrator Matt Moore said in a statement, referencing the six teachers and 20 first graders at Sandy Hook Elementary School in Newtown, Connecticut who were murdered in December 2012.
According to AL.com Wednesday, Eric Johnston, an attorney who drafted the bill for the church, said the proposed legislation is receiving broadly bipartisan backing.
"It's amazing to me there was such support from Democrats and Republicans on it," Johnston said. "It's just been overwhelming support from both sides of the aisle."
State Sen. Jabo Waggoner, one of the bill's leading sponsors, says the legislation will help the church deal with security issues that are not being met by the private security it is already employing.
"It was [the churches] decision," Waggoner said in a recent radio interview, "and if they wanted to have their own police force, you know, I don't see any reason why they can't. It's not unusual."
The Christian Post reached out to Matt Moore, administrator for the church for further comment but calls were not returned by press time.
State Senator Rodger Smitherman, a Democrat from Birmingham, who supported the bill, told AP last month that because the church is in a remote area he knew why the church would want its own squad.
"I voted to get it out of committee after getting assurances that they would act like a real police force and they would not be an agency that covers things up," Smitherman said, noting that "valid constitutional concerns exist" which should be "properly vetted before the Senate votes on it."
Yet not everyone thinks this is a good idea, and some opponents of this suggest it amounts to a slippery slope, expressing concern that churches would be able to cover up crimes.
"It's our view this would plainly be unconstitutional," said Randall Marshall, Acting Executive Director for the ACLU, to NBC News.
In a memo to the Alabama legislature, he wrote that "vesting state police powers in a church police force violated the Establishment Clause of the First Amendment."
"These bills unnecessarily carve out special programs for religious organizations and inextricably intertwine state authority and power with church operations," his memo reads.
Heath Grant, an assistant professor at John Jay College of Criminal Justice in New York City, said that he had never heard of something like this.
"From the perspective of security, churches usually have relationships with the local police departments. I don't know why that wouldn't be sufficient," he said.
Another bill being considered is the Alabama Church Protection Act which authorizes churches to have armed security guards within their congregations, providing them with a level of legal immunity.