'God has been so gracious': Albert Mohler released from hospital, recovering at home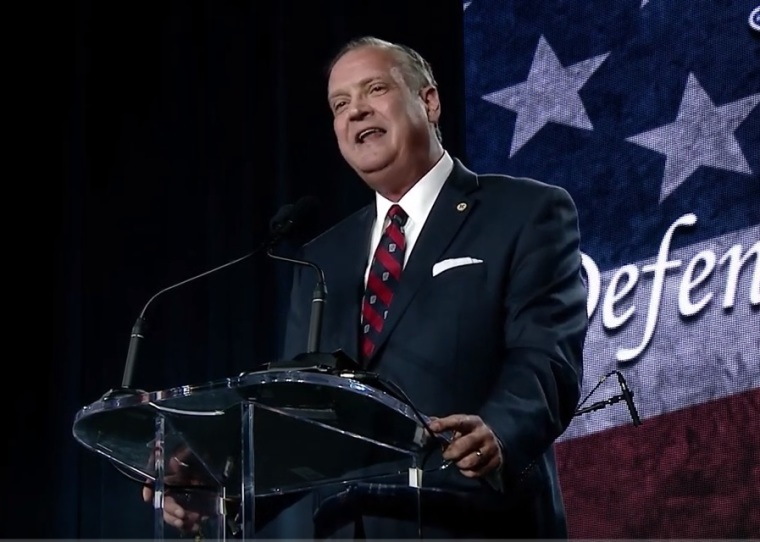 Albert Mohler Jr., president of Southern Baptist Theological Seminary and host of "The Briefing" podcast, has been released from the hospital after suffering blood clots in both lungs.
In a statement posted on his social media pages Wednesday, Mohler said he had been released from the hospital and is recovering at home.
"I have made limited appearances to our Board of Trustees meeting and the scheduled faculty meeting necessary for May's commencement ceremonies," he explained. "I will do my best to work back to my regular schedule, while following medical advice."
Mohler said the hospitalization was "deeply humbling and results in profound gratitude," noting that "God has been so gracious to me in preserving me and giving strength."
"I want to acknowledge the excellent medical and support staff personnel of Baptist Health Louisville. Their professionalism and devotion were clear and their medical expertise was comforting and demonstrable," Mohler said.
Mohler also expressed gratitude for the work of Southern Seminary and Boyce College leadership for the work they did while he was being treated, and also expressed thanks to his wife, Mary, for her "love and devotion," which he labeled "legendary."
Last weekend, SBTS released a statement announcing that Mohler had been hospitalized with a diagnosis of bilateral pulmonary emboli, which involved blood blots in both of his lungs. The seminary also noted that Mohler was "responding well to treatment."
Mohler has served as the ninth president of SBTS since 1993, when he was elected to the position by the trustees when he was 33 years old. He has garnered much attention for his outspoken views on politics, the sexual revolution, theology and other hot-button issues.
Mohler previously suffered from blood clots in his lungs back in January 2007 when he was 47 years old, being admitted to the intensive care unit, but recovered well after the diagnosis.