Alive in Christ: 109-Year-Old Woman Heavenward After Accepting Jesus at 108
Daughter prayed over 50 years for her to accept Christ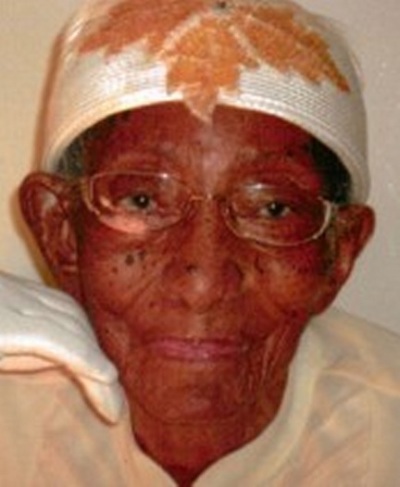 Lula Wallace had a big family.
If a family tree was drawn, there would be photos of nearly 100 children and grandchildren.
Wallace was the mother of 11, grandmother of 22, great-grandmother of 45 and great-great-grandmother of 20.
At the age of 108, she accepted Jesus Christ, was baptized and became a member of even a bigger family. Those who identify themselves as her brothers and sisters in Christ believe that when she passed away at the age of 109, she went to be with her eternal family in heaven.
The inspirational story of the late Wallace's newfound faith in Christ, first reported by The Christian Chronicle, took over a century to reach its glorious climax.
"I feel God has kept her around this long for a reason," said Virginia Mack, Wallace's 66-year-old daughter.
Thirty years earlier, Mack confessed faith in Christ through the witness of her older sister, Margaret Cooke, who also played a role in introducing their mother to the Lord.
Cooke prayed for over 50 years that Wallace would accept the Gospel. And whenever an opportunity presented, the 78-year-old daughter would share "a few words" about having faith in Christ.
"We've just always made sure that we lived the life before her and let her know that Christ always came first in our lives," Cooke told the Chronicle.
Cooke was persistent in praying for her mom and asking her if she wanted to baptized even though her mom had turned down baptism several times.
One day, God answered her prayers.
Cooke and her mother were reminiscing about old times together as Wallace laid in bed. Wallace then complained that "people just don't want to do what God wants them to do," according to Chronicle.
"Oh, you are so right," Cooke replied. Seizing the opportunity to share the Gospel message with Wallace, Cooke led her mother through the Bible, starting from Genesis to Jesus' death on the cross.
When Cooke finished, she asked her mother with a smile, "Don't you want to be baptized?"
Wallace's reply was simple yet life-changing. "Yes, " she told Cooke.
Cooke was so shocked that she asked a second time, only to receive the exact same reply from Wallace.
Moments later, Cooke found herself driving Wallace from Batesville, Miss. to her church in Memphis, Miss., Norris Road Church of Christ. Minister John DeBerry from another local church was there waiting for them and so were Cooke's children.
In her confession, the Chronicle reported Wallace as telling the minister: "Listen, I'm not doing this for no man. I'm doing this for myself and God."
Wallace's two grandchildren help to lower her wheelchair down into the water at the church. After her baptism, members at the Memphis church welcomed her as a new sister in Christ.
On Nov. 29, Wallace died at the age 109. Her death comes about one year after her story hailed by readers of the Chronicle as "touching and inspiring" was published.
Her family will hold a memorial service in her honor on Friday, Dec. 7, at 6 p.m. at Cooley's Mortuary in Batesville, Miss., reported the paper.
A funeral service for Wallace will be observed on Saturday, Dec. 8, at 11 a.m. at Salem Missionary Baptist Church in Courtland, Miss.
"You thank the Lord that he allowed her to live so long," DeBerry had said prior to her death, according to the Chronicle. "You have to feel as though the Lord knew her heart … and for some reason, his grace and mercy allowed her not to leave this earth" unsaved.
When the Chronicle updated Wallace's story on Dec. 3 with news of her passing, readers offered their condolences to her family but rejoiced that Wallace was finally home with her heavenly family.
"Heaven will surely be her home. May your family find peace in knowing she is 'alive in Christ,'" wrote Willette Carlyle.
Todd Padgett wrote that Wallace's story brought tears to his eyes, saying, "Wow! This is great! I am crying! What an inspiration! Nothing really matters except accepting Jesus as your Lord and Savior. I have a new sister in Christ and I pray that one day, I will see her in that great 'family reunion' in the sky."
ARE YOU PRAYING FOR SOMEONE TO RECEIVE CHRIST? SHARE this article and TYPE their name in the comments section below for prayers!

READ MORE AMAZING INSPIRATIONAL STORIES: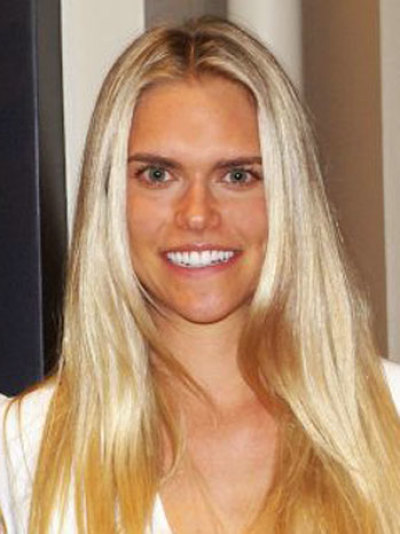 GOD'S PLAN IS BEAUTIFUL
Gorgeous Model Loses Eye and Hand in Horrific Airplane Accident

After surviving an accident in which she an airplane propeller cut off her left eye and left hand, Lauren said:

"God has such a different plan, and often times it's shocking or unexpected but it's still something really beautiful."

CLICK HERE to read her amazing story.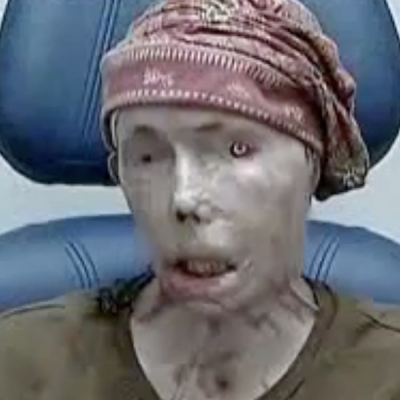 LYE VICTIM FORGIVES HUSBAND
Lye Victim Talks About Forgiveness and Blessings After Tragic Attack by Husband
Carmen Tarleton has spoken about her forgiveness to the husband who beat and disfigured her beyond recognition.

"When life gives you a big negative situation like I'd been through, if you can get through that, you can really find all of the blessings and all of the positive things that can come out of that."
CLICK HERE to read her story.