Alleged Ponzi Schemer Connected to Bishop Eddie Long Arrested in Missouri
An alleged Ponzi schemer who was once endorsed by Bishop Eddie Long has been arrested by federal authorities in Missouri.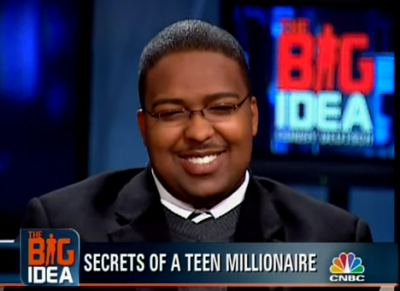 Ephren Taylor, formerly a financial advisor to megachurch congregations like Long's New Birth Missionary Baptist Church in Lithonia, Georgia, surrendered to authorities in Kansas City on Tuesday.
In a press release, the Department of Justice announced that the 31-year-old Taylor and a business partner are charged with "defrauding investors across the country of more than $5 million."
For years, Taylor went around the country speaking to churches as part of his "building wealth tour," which brought in large amounts of money for himself.
"Taylor crisscrossed the country touting wealth management seminars and followed-up with private meetings with interested investors," reported ABC News.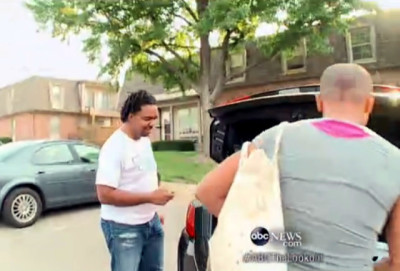 "Some congregants from some of the most prominent megachurches, including Bishop Eddie Long's New Birth Missionary Baptist Church and Joel Osteen's Lakewood Church in Texas, turned over their life savings to Taylor."
In October 2009, Bishop Long introduced his congregation to Taylor, whom he described as "my friend, my brother, the great Ephren Taylor."
Taylor pitched his "social capitalist" message to the large congregation and received many wiling investors into his endeavor.
Last year, Channel 2 Action News of Atlanta uncovered documentary evidence that Long had foreknowledge of Taylor's fraudulent activity.
"Court records show Long was warned about self-described 'social capitalist' Ephren Taylor more than a week before Long's parishioners were scammed out of more than a million dollars," reported Channel 2.
"In 2011, Long recorded a YouTube video, referring to Taylor as a "great man," and urging him to repay the congregants' money."
About a dozen New Birth Missionary members filed a lawsuit against Long, which set out to recover their financial losses.
In February, Long made with the suing members a confidential financial settlement wherein the plaintiffs received approximately $1 million.
"Bishop Long really did not guard his flock the way he should have," said Quinton Seay, an attorney who represented one of the fraud victims.
"Bishop Long was given a very explicit warning. Basically, he was told exactly what was going to happen, and it materialized."
After taking the money of the congregants, Taylor and his wife went on the run, at one point being spotted by a news team last August in Lenexa, Kansas.
Regarding the recent apprehension of Taylor, New Birth Missionary released a statement expressing hope that a resolution to the episode can soon be found.
"It has always been our prayer for a resolution to this matter in which many lost their investments. Our hearts go out to anyone who suffered losses, and we pray for healing," stated New Birth.