Did Amanda Blackburn Unwittingly Predict Her Death in Prayer Journal?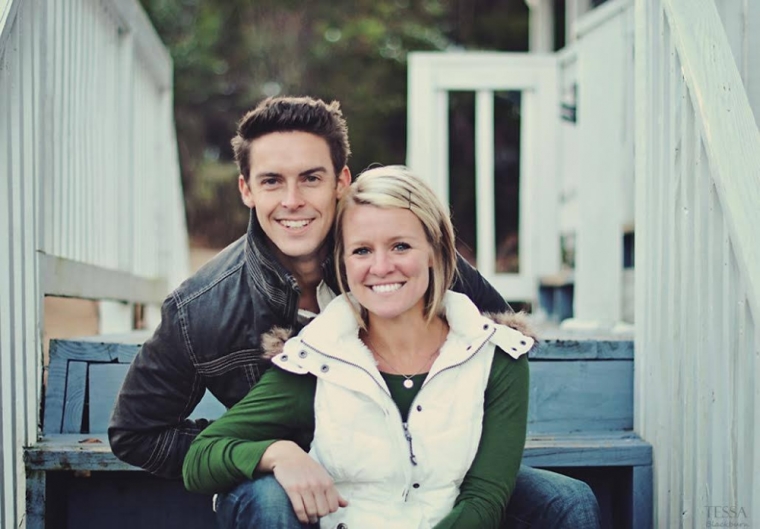 Amanda Blackburn, the pregnant Indiana pastor's wife who was murdered during a home invasion last month, might have unwittingly predicted her departure from her husband's life in a newly released page from her prayer journal.
Amanda's husband, Pastor Davey Blackburn, shared the entry from his deceased wife's prayer journal on Twitter Wednesday. In it she discussed her struggle with having to leave the Perry Noble led NewSpring megachurch in South Carolina where she attended with Davey before moving to Indianapolis to start Resonate Church in 2012.
According to Davey Blackburn, Amanda made the journal entry after their last Sunday at NewSpring.
In the entry, Amanda reflected on the life of the biblical character Job, who despite his devotion to God, lost his wealth, his children and his wife as calamity after calamity struck him in a test of his faith to God by the devil.
After refusing to give up on God despite his troubles, Job was eventually restored.
"Jesus thank you for that message yesterday. It was awesome and such a good perspective for me to be reminded of. Job 42:12 — The Lord blessed the latter part of Job's life more than the first," wrote Amanda.
The complete Scripture notes: "So the Lord blessed the latter end of Job more than his beginning: for he had fourteen thousand sheep, and six thousand camels, and a thousand yoke of oxen, and a thousand she asses."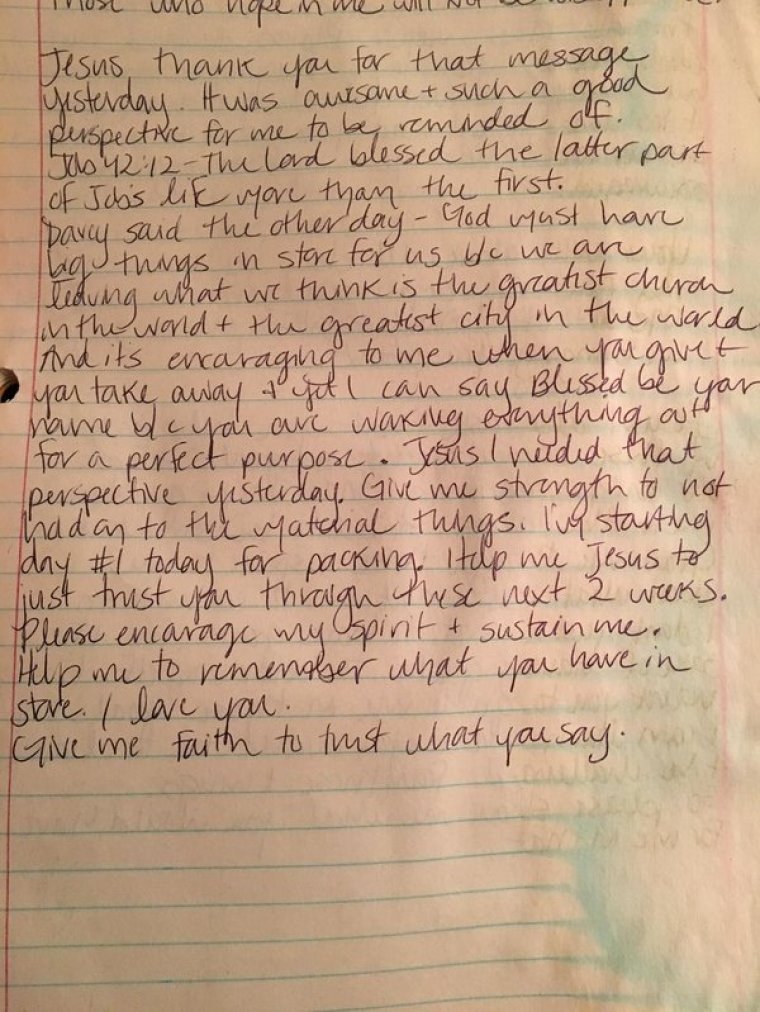 After struggling with having to leave South Carolina, Amanda eventually relented after her husband told her "God must have big things in store for us."
"Davey said the other day — God must have big things in store for us because we are leaving what we think is the greatest church in the world and the greatest city in the world. And it's encouraging to me when you give and you take away and yet I can say blessed be your name because you are working everything out for a perfect purpose," wrote the deceased 28 year old.
"Jesus I needed that perspective yesterday. Give me strength not to hold on to the material things. I'm starting day #1 today for packing. Help me Jesus to just trust you through these next two weeks. Please encourage my spirit and sustain me. Help me to remember what you have in store. I love you. Give me faith to trust what you say," she ended.
Three years after making that move, however, Amanda suffered a gruesome death.
On Nov. 10 after Davey left her alone with their young son, Weston, to work out at the gym around 6 a.m., Amanda was viciously beaten and shot three times during a home invasion, according to a copy of the affidavit of probable cause against her suspected killers Larry Jo Taylor Jr., 18, and his accomplice, Jalen Watson, 21.
An autopsy conducted on Amanda on Nov. 12 revealed: "(She) sustained a gunshot wound to the back of her head. She also had a gunshot wound to the lower left arm which traveled up to her biceps. She also had a through and through gunshot wound which entered and exited her upper back."
She had "scratches to her left cheek, a split lip and a lower tooth knocked out," it further noted.
Although Taylor and Watson both pleaded not guilty after they were charged with Amanda's murder, a confidential informant told investigators in the case that Taylor confessed that he shot Amanda because she fought him.
"Taylor stated that she charged at him and he shot her somewhere in the upper body so he would not be scratched. Taylor then told them that he leaned over her body and shot her in the back of the head. He leaned further, looked at her face, and watched her bleed," explained the informant.
Like Job, even in the face of his calamity, Davey has remained steadfast in continuing the work of his church.
On Nov. 11, the day Amanda was officially declared dead, he released a statement, saying: "Amanda made it her life's calling to love and serve everyone she knew. Even more, she has made it her life's mission to see as many people as possible come to know Jesus as their personal Savior. I know that in her death and legacy even more people will come to a saving faith in Christ. I know beyond a shadow of a doubt her desire for me would be to continue what we've started here in Indy. I hold firm to the belief that God is still good, that He takes our tragedy and turns it into triumph, and that the best truly is yet to come."