AME Church Staff on Jamal Bryant Baby Allegations: God Will Be His 'Ultimate Judge'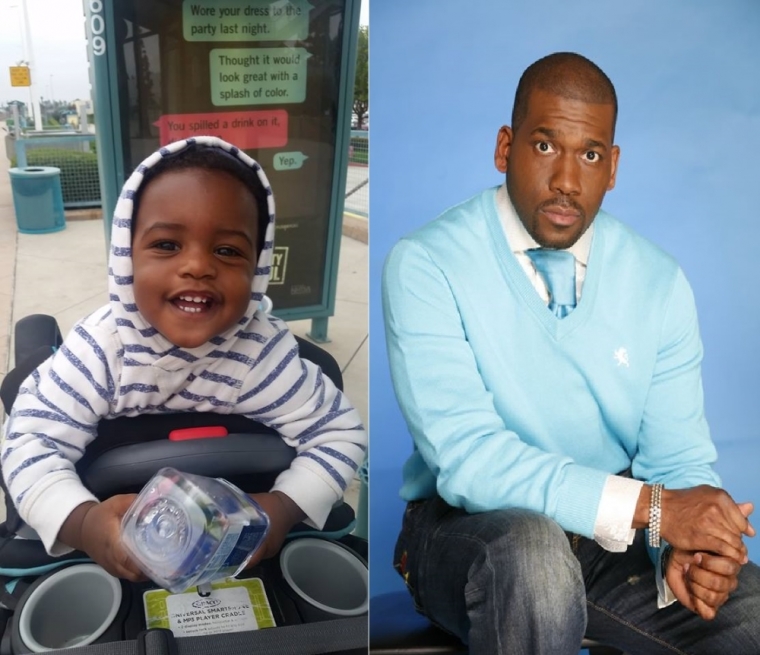 Latoya Shawntee Odom, the California woman who alleges that Rev. Jamal H. Bryant isn't paying child support for the son he fathered with her last summer, should take the pastor to court if her claim is true, says a staff member at the African Methodist Episcopal Church.
The AME Church, headquartered in Nashville, Tennessee, is one of the largest African-American churches in the nation with more than 2.5 million members globally.
Billie Irving, executive assistant to AME's General Secretary Jeffery Cooper, told The Christian Post that if Odom is having a problem with child support, then the court can give her more help than the church. If Odom is also looking for Bryant to be disciplined for his alleged sexual impropriety through the AME Church's system, that might be even tougher to accomplish.
"If he's not paying child support that would be a local court decision. Our church would not be doing that. I don't know of anything in the district that would allow the church to assess child support. She would have to go through the regular courts like any other woman," Irving said.
"If she has a DNA test to prove he is the father then the judge of that court can assess child support. And if he's not paying anything then she can get the court to file a claim — not against the church because he is not paid by the connection church. His local church pays him. The steward board may be contacted and see what they are doing about this situation that is so public," she added.
According to the AME Church's Book of Discipline, when charges of sexual impropriety arise, such as when a minister is alleged to have had an extramarital affair with an adult congregant, the matter is handled by the board of stewards of the minister's congregation.
The board would then report the charge to the presiding elder of that congregation who would then refer the allegation to the judicial committee of the annual conference to which the church belongs. The committee would then launch an investigation.
If the judiciary committee finds the charge is credible, it convenes a trial committee — comprised of 12 elders from the annual conference — and holds a formal trial. After a review of the trial by the judicial council a final ruling is issued.
Citing a copy of a DNA test, Odom claims Bryant, who leads the Empowerment Temple megachurch in Baltimore, Maryland, asked her to abort the child but she refused and gave birth last July.
Since the birth of the child, named John Karston Bryant, Odom alleges that Bryant has not consistently maintained monthly $1,100 child support payments.
Bryant has neither confirmed nor denied the allegations against him, but noted last Thursday that his lawyers have been dealing with the situation and have advised him against speaking on the issue.
"My legal counsel says I cannot go through any depth talking about it but there is nothing that can stop me from talking to God. When there is something to be said you will hear it directly from me, you will not have to look for a secondary source," Bryant said in a Periscope session with his followers last Thursday night.
It appears the bishops of the AME Church who are the chief officers of the connectional organization may have also been advised not to speak on the issue.
Over the course of the last week, CP has made several written and telephone requests to Bryant's church as well as bishops with oversight for Bryant's ministry for comment, but they have all gone unanswered.
CP made calls to AME Council of Bishops President Julius McAllister and Bishop William P. Deveaux Sr., who oversees the denomination's second district under which Baltimore falls. Efforts were also made to contact the Rev. Cordell E. Hunter Sr., who is the presiding elder of the AME Church's second district.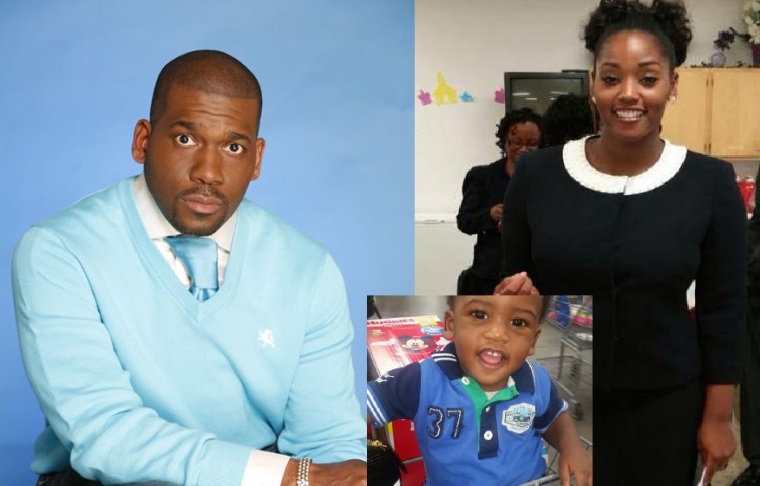 A source who asked not to be named for this report told CP that the church would not respond due to a number of reasons.
"Let me assure you that the AME Church will not respond for a variety of reasons. First, Bishop William Deveaux Sr. is retiring in July at the General Conference and will not ruffle anyone's feathers as he exits.
"Second, the presiding elder is too scared to make a decision on Bryant. He will say that this is above his authority and they must wait to see who will be the new bishop and let him or her decide. Third, Jamal started Empowerment Temple and the church has too many members and sends too much money to the General Conference to remove him," the source claimed.
According to Irving, if Bryant's congregation is not interested in disciplining him for his actions she doesn't see Bryant facing a trial.
"If his church is not asking for him to be removed I don't know that Bishop Deveaux, I don't know if there is anything — I'm not saying there is not — I don't know that there is anything in the law of the Church that says he has to be moved. And since she [Odom] is not a member of his church ... I don't know that the church members would be asking for him to be moved because of this outside affair with the pastor," said Irving.
According to Jeffrey Cooper, chief information officer and general secretary for the AME, if no one from the church formally comes forward with a complaint against Bryant, the church can decidde not to take any action against him.
This, he said, was the reason why even after a scandalous affair that ruined his marriage in 2008, Bryant did not face a trial and was able to continue as the spiritual leader of the congregation.
"He was not subjected to a church process by way of anyone charging him with any particular crime and therefore there was no process that began with him or to end with him. There is nothing the church has investigated because the church was never presented with any claims against him by anyone," Cooper said.
According to Irving, however, "His [Bryant's] ultimate judgement will come. I may not know about it, she [Odom] may not know about it, but God will take care of it. He's the ultimate judge."