America Has Biblical Responsibility to Protect Muslims From Climate Change, John Kerry Says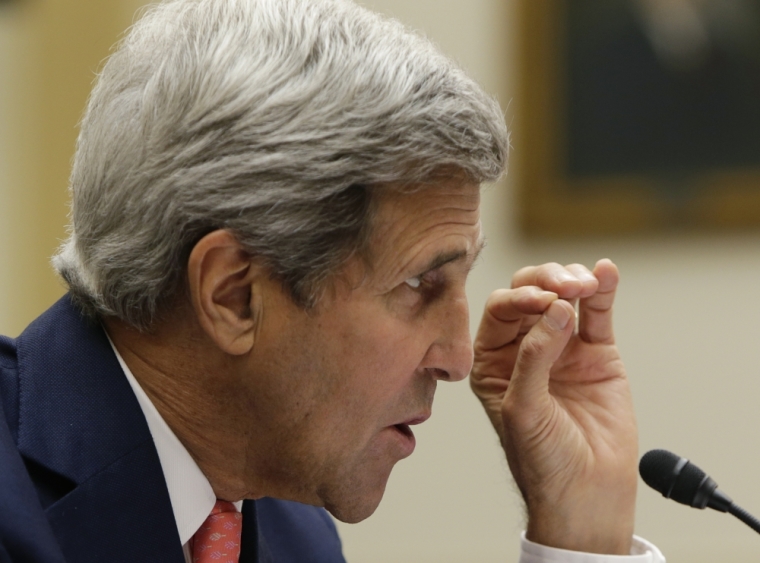 Citing scripture, U.S. Secretary of State John Kerry said that protection of majority Muslim countries included actions against climate change, because those nations are most susceptible.
At a ceremony to install Texas Lawyer Shaarik H. Zafar as the Special Representative to Muslim Communities for the State Department in Washington, D.C. on Sept. 3, Kerry said stewardship of the planet is stated overtly in Genesis and that the Christian and Muslim faiths are "inextricably linked."
"Our faiths are inextricably linked on any number of things that we must confront and deal with in policy concepts today," Kerry said. "Our faiths are inextricably linked on the environment. For many of us, respect for God's creation also translates into a duty to protect and sustain His first creation, Earth, the planet. Before God created man He created Heaven and Earth.
"Confronting climate change is, in the long run, one of the greatest challenges that we face, and you can see this duty or responsibility laid out in scriptures, clearly, beginning in Genesis. And Muslim-majority countries are among the most vulnerable. Our response to this challenge ought to be rooted in a sense of stewardship of Earth. And for me and for many of us here today, that responsibility comes from God."
In a February speech, Kerry compared the severity of climate change to disease, poverty, terrorism and weapons of mass destruction. Climate change is "the greatest challenge to our generation," he added.
According to the State Department's website, Zafar's office is responsible for executing Secretary Kerry's vision for engagement with Muslims around the world on a people-to-people and organizational level. He reports directly to the secretary of State.